Take a look at the special quarantine facility for the  PUMs and the  returning OFWs of ROXAS CITY.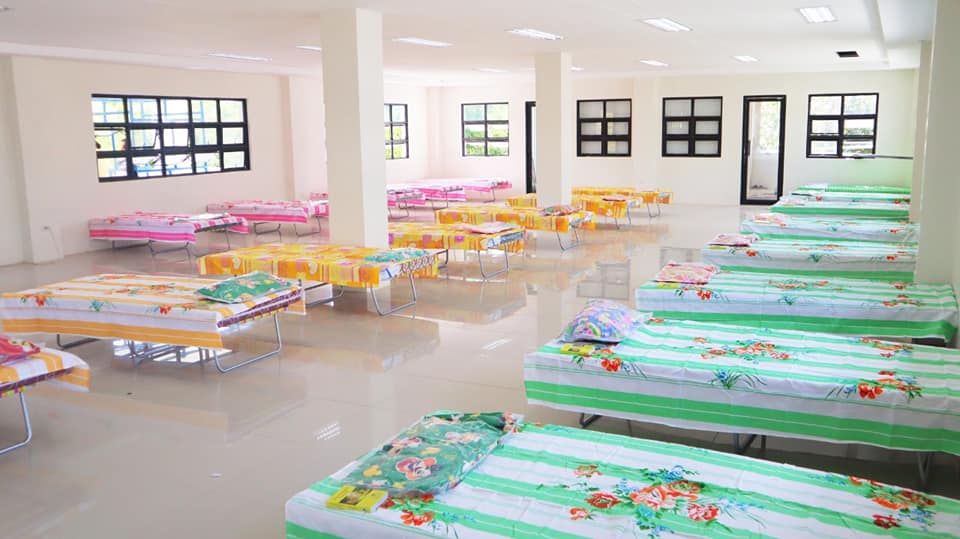 Photos grabbed from Official FB
Roxas City Mayor Ronnie T. Dadivas

As seen on the Official Facebook post of the City Mayor Ronnie T. Dadivas,
"Ang Roxas City temprano pa lang nagpreparar na sang special quarantine facility para sa mga PUM's lakip na ang returning OFWs nga taga-ROXAS CITY.
Anytime nga magpagguwa sang listahan ang OWWA kag ang aton returning OFWs naka-undergo na sa DOH RT-PCR Test kung sa diin sila negative sa CoVid-19, ready ang Roxas City magbaton sa ila.
Handa kita nga atipanon kag suportahan sang maayo ang mga taga-ROXAS CITY nga OFWs sa ila pag-abot sa quarantine facility sang syudad nga kumbinyenti sa ila kag luwas para sa komunidad," pahayag ni Roxas City Mayor Ronnie T. Dadivas natuhoy sa pagpauli kag pag-quarantine sang mga taga-ROXAS CITY nga OFW."
("Roxas City was able to prepare early for the special quarantine facility for the PUM's including the returning OFWs who are resident of Roxas City.                              
Anytime OWWA releases the list for all the returning OFWs who has undergone DOH RT-PCR Test where they are CoVid-19 negative, Roxas City is ready to welcome them.                                                   
We are ready to care and support the OFWs who are from Roxas City, says Roxas City Mayor Ronnie T. Dadivas with regards to the return and quarantine of the OFWs who will be arriving in Roxas City.")
The PUMs and returning OFWs will also receive a care package when they enter the facility.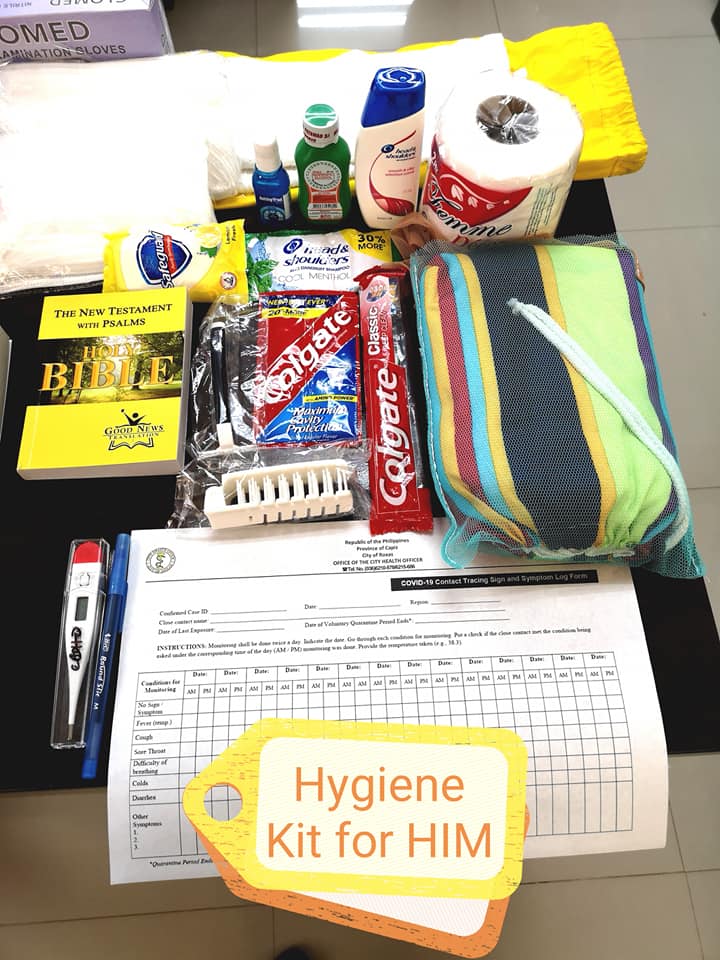 As of April 23, 2020, data from the Roxas
City Anti-CoVid 19 Monitoring Dashboard, there are 3 confirmed cases of Covid Positive, 1 death, 43 PUIs, 43 PUIs recovered, PUMs 1,435 and 1,435 PUMs who has completed the 14 days quarantine required by the DOH.
(https://roxascity.gov.ph/covid19)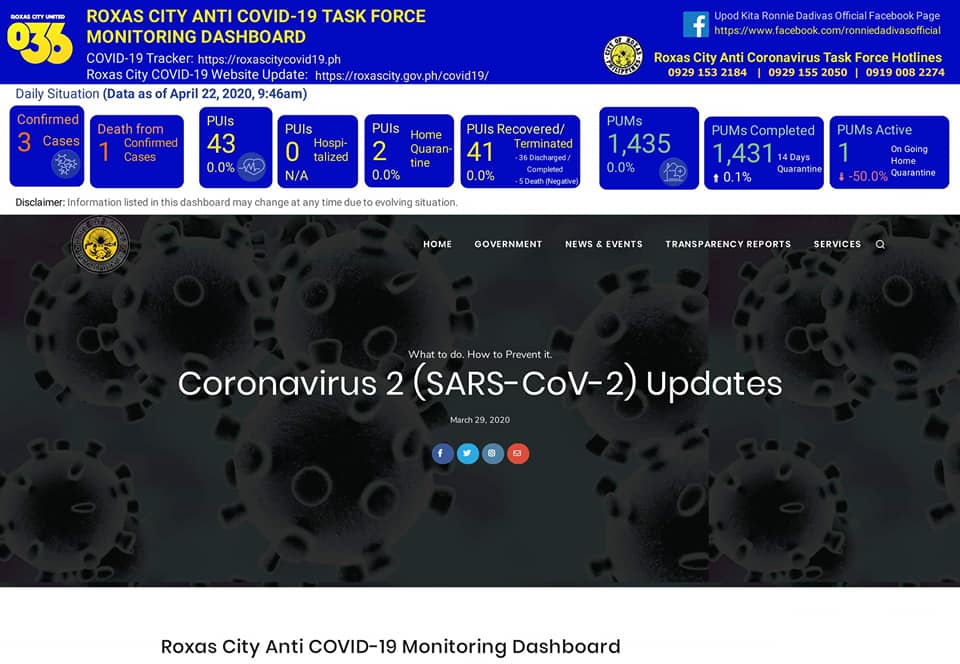 On March 16, 2020, Philippine President Rodrigo Duterte declared the entire Luzon area in the Philippines under "enhanced community quarantine" (ECQ) which is effectively a total lockdown, restricting the movement of the population with exceptions, in response to the growing pandemic of coronavirus disease of 2019 (COVID-19) in the country. Additional lockdown restrictions mandated the temporary closure of non-essential shops and businesses. This quarantine came two days after the implementation of the community quarantine of Metro Manila.
On 30 January 2020, the WHO Director-General determined that the outbreak of coronavirus disease (COVID-19) constitutes a Public Health Emergency of International Concern.1 As the outbreak continues to evolve, Member States are considering options to prevent introduction of the disease to new areas or to reduce human-to-human transmission in areas where the virus that causes COVID-19 is already circulating.
Public health measures to achieve these goals may include quarantine, which involves the restriction of movement, or separation from the rest of the population, of healthy persons who may have been exposed to the virus, with the objective of monitoring their symptoms and ensuring early detection of
cases.(WHO/2019-nCoV/IHR_Quarantine/2020.2)