Throwback, even when it's not a Thursday.
You might have seen, Anne Curtis finishing The New York City Marathon which she dedicated to the Filipino Youth or the "Heroes for Children Run" in which she spearheaded under UNICEF at the Mall of Asia grounds, right? It looks and sounds glamorous, fun, exciting, well, that's Anne Curtis. I've had my share of organizing the FIRST RAINBOW MARATHON in my hometown, Roxas City, Capiz, Phlippines last October 15, 2016, let's say, it's not as glamorous as you think it is, but it's fun. I was given an opportunity to represent an Organization and the causes I support, the BAHAGHARI and our ANTI-MINING CAMPAIGN in the Province of Capiz.
1. POLITICS
When I organized the "FIRST RAINBOW MARATHON" in Roxas City, Capiz, I asked for assistance from several government officials and offices for support, the only help I got was a free City permit allowing me to conduct the said event at the Roxas City Plaza.
The process did not take long for the City permit to be approved, thanking my Uncle Victor Aguirre Arcenas for the advise. I also left a solicitation letter addressing it to the Office of the Mayor. I went back several times (yeah, SEVERAL) for the progress of the letter, I was directed to a staff and another staff and another staff of the City Mayor, who eventually advised me to submit it to the person in charge for the approval of the solicitations/financial aid, the Mayor's son. I gave it to his secretary/staff, because he was out of town, etc. etc.
I did not receive a single centavo.
Distributed letters to be approved by the Office of the Traffic, PNP, Red Cross, BFP, City Disaster Risk Reduction and Management,Brgy. Officials, the list goes on. Waiting is constant, there is forever in waiting. If you know what I mean. One thing about the Citys and Provinces Officials, they're always busy, you'll never see them during office hours because everytime I visit them, they're never there. EVER.
I went to the Governors Office asking for permision if we could access roads covered by the Province and informing them of the said event, the person-in-charge after receiving the letter (without even reading the content) remarked, "What do you want? A recognition?". Which I also replied, "Please read the letter, we are informing you of the said event."
me: for the love of God, get a job-i mean, that fits your brain capacity
God: smiling
my brain: smiling
person-in-charge:
person-in-charges brain:
person reading this who gets it: smiling
2. FUND
I sold dri-fit shirts bearing the event name in order to raise a fund, organizing a marathon is not cheap (insert: thanking everyone who bought the shirts and supported the event). I also, unfortunately, asked for solicitations from family members and close friends, again, I am thankful, it's for a good cause. I also used my own personal money, fyi.
I tapped the Iloilo Runners community. Invited them to attend and reminded them that this is a charity event. In the meantime, I am trying my best to raise the prize money.
Again, distributed letters of sponsorship. Thank you Pepsi for the boxes of Gatorade which we all gave away. Boyet Senen Rentoy of FAFORMA for the Yakult. Globe for letting us borrow one (1) tent, it was a rush that's all they could lend us, someone else beat us to it. Erwin Asturias of Mayers Salon and the Capiz Bikers Club. There were a lot of promises, broken in the end.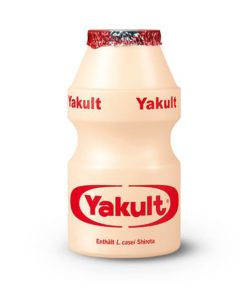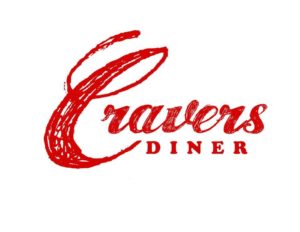 3. CAUSE
Why organize a RAINBOW MARATHON?
In support of Bahaghari and the LGBTQ Community.
BAHAGHARI, a national LGBT Organization, calls on LGBTIQA people to organize and struggle against homophobia, biphobia and transphobia. Likewise, it aims to mobilize and capacitate LGBT organizations in the grassroots level to aid them deal with present-day LGBTQI+ issues and concerns.
BAHAGHARI's National Campaign entitled "#KKKabog!" (Kabuhayan, Lupa at Dagdag-Sahod, Kalusugan at Iba Pang Serbisyo, Kontra Diskriminasyon at Karahasan) is currently being launched nation-wide. As the first activity of BAHAGHARI in Region 6, we will be conducting "Project Balangaw" which aims to:
(1) Mobilize LGBTs in different parts of the country and to assist them in creating their own LGBT organization which embodies the LGBT advocacy that fights for a discrimination-free society.
(2) Educate LGBTs about HIV and AIDS, Condom Use and strategies for the continued prevention and treatment of the virus.
(3) To successfully draft and write Roxas City's first Anti-Discrimination Ordinance that would protect the rights of members of the LGBT Community.
ANTI-MINING Campaign.
In 2002, the Sangguniang Panlalawigan of the Province of Capiz declared a moratorium on large-scale mining operations and processing of applications for mineral agreements for 50 years.  However, in May, the provincial board passed an ordinance lifting the ban. The mining ban was lifted without the approval of the people of Capiz, who will be directly affected by the ill-effects of mining. This is a betrayal against the people who resisted and until now continue to fight for their rights to livelihood and protection of the environment.
4. SOCIAL MEDIA/ADVERTISING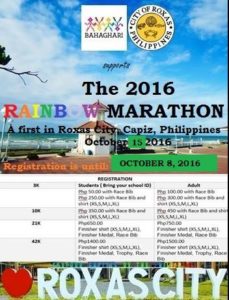 Social Media is a miracle worker. Through it I was able to communicate with Sir Aiza Seguerra, an LGBTQ supporter and the current Chairperson of the National Youth Commision. Met him in Iloilo City for an appearance to the NYC Iloilo and asked if he could support the event, in return I gave him three (3) shirts (for free) for his wife and daughter. I also asked him if he could wear it to help us advertise and boost the interest of the people. Pros: People got excited. They're now "interested" with the shirts. Cons: They thought he was coming to the event. No. He is not.
Thank you Sir.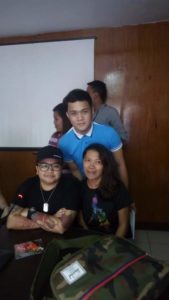 Photoshoots, posting of fliers, registration sites, Blogs, FB, IG, Twitter, its a 24/7 work load.
5. SUPPORT GROUP
There are hundreds of LGBTQ in Roxas City and the entire Province of Capiz maybe thousands, but I didn't have the manpower coming from the LGBTQA community to help me with the event. Now, it makes you wonder if the LGBTIQA people needed to be organized and be reminded of the struggle against homophobia, biphobia and transphobia. Likewise mobilize and capacitate LGBT organizations in the grassroots level to aid them deal with present-day LGBTQI+ issues and concerns? #truth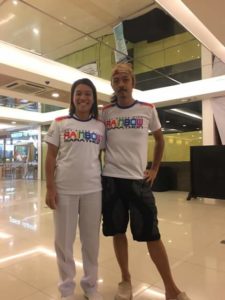 With the help of a few friends, Christian Billedo (photographer) who also offered his building to have the rooms rented out to the runners/marathoners coming from other provinces and the models of Impressions, Nazareth Omelan for MCR Productions, Genz Cafe, Kashmer Diestro for Bayan who was kind enough to be a part of the event and encouraged youth to volunteer as marshalls and support our ANTI-MINING Campaign in the Province of Capiz, Andronico Inocencio, KD Tumlos, Sheena Elizalde, JT Duke, Jheza Mae Kaatz and the marathoners from Sta. Barbara, you all rock, BFP Roxas City/Capiz, Irish Inoceto and Justin Bionat of Bahghari who came to Roxas City on the day of the event, Airene and Joseph my souldmates and business partners, to all of my new found friends and those people who surprisingly supported the LGBTQ community and above all MY FAMILY for the never ending love and support, i could not have done it without their help and understanding. Thank you.
6. A COLD BEER and GOD.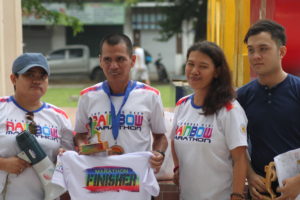 marathon
We had a good turn-out in the 5K, 10K, 21K and 42K run. There were more marathoners from Iloilo City and Boracay and far less from Roxas City. We had zumba instructors but no one wanted to dance or exercise, nevertheless they both decided to stay and watch.
With a little delay because our Official was a no show, fortunately another one volunteered, a few minutes past 4 in the morning, the race started. It was hair raising, the excitement in watching as the marathoners aim to finish the race, the FIRST in Roxas City was incredible. We actually did it. I watched the sunset and I felt that it was more beautiful today.
I shed a tear. I was happy, we made it through. All the sleepless nights, issues that needed to be settled, arguments, the waiting, being turned down, the sweat, blood, money spent, in the end, it was all worth it. I'd do it again.
So, to all first time Marathon Organizers, I hope I was able to share a few things with you. Things that we need to consider when we want things done in organizing a marathon. It's not all fame and fortune, if you are not a Celebrity or genetically affiliated to a Local Politician, expections should be lowered. But if you are passionate about running and the causes that you're supporting, then no matter how hard it looks, with a lot of prayers you'll be able to make it. Miracles do happen.
Why a cold beer? The beer just shows you that no matter how crazy your life may seem, there's always room to have a beer with a friend. Cheers!