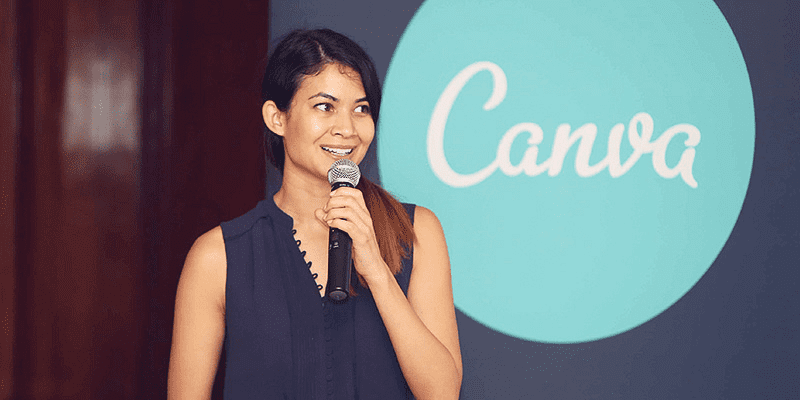 Photo/cover: ctto
At 32, CEO and Filipino Australian Melanie Perkins is Australia's youngest billionaire and third richest woman. Her graphic design business Canva had doubled its valuation to $6 Billion.
How did it start?
At the early age of 19, while studying and teaching design programs to fellow students Melanie Perkins and Cliff Obrecht founded Fusion Books, in her mothers living room. An idea of empowering students to design their own school yearbooks by using a simple drag-and-drop tool equipped with a library of design templates that could be populated with photos, illustrations, and fonts. In over the span of five years, Fusion Books grew into one of the largest yearbook company in Australia and expanded into France and New Zealand.
From Fussion Books, came Canva, a user-friendly, free design tool that allows anyone to create graphics seamlessly. A design platform for non-designers.
Equipped with the tech knowledge, coupled with a business and marketing savvy, she flew from the remote Australian city of Perth to the tech hub of Silicon Valley in 2010 to pitch a far-out idea that would change the world of graphics design.
Hollywood celebrities were among the first to invest, such as Woody Harrelson, Owen Wilson and fellow kite surfer and expert Bill Tai.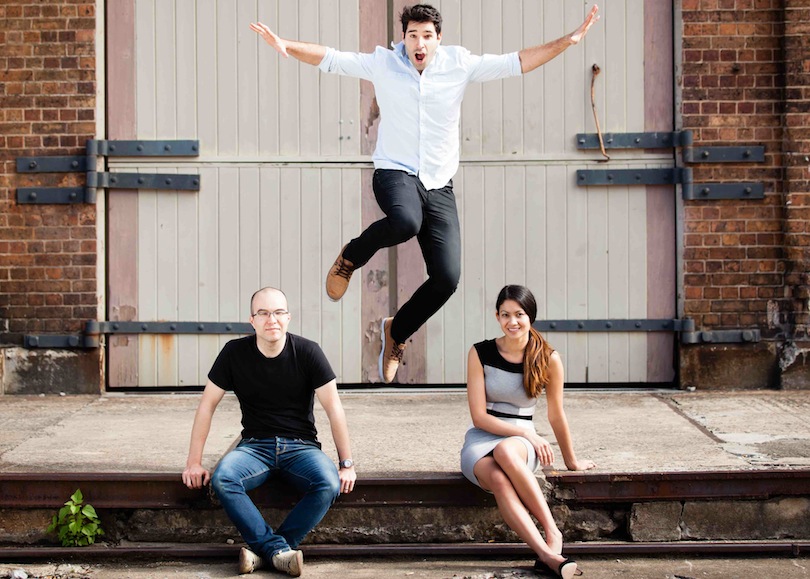 The founders of Canva. (L) Cameron Adams, (C) Cliff Obrecht and (R) Melanie Perkins. Photo: Canva.
Her idea, developed with co-founders Cliff Obrecht and Cameron Adams, together they launched Canva in 2013. Since then Perkins has been one of Australia's Women techmaker and created a network of over 15 million Canva users.
It wasn't an easy journey for Melanie. In one of her interviews, Perkins said, "
"I think it's pretty important to know that every single person is going through their own trials and tribulations.
Knowing that it's tricky for everyone, that any adventure will be filled with rejections and littered with obstacles — somehow makes the adventure a little less lonely. And it's most important for people who feel like they are on the outside to know this."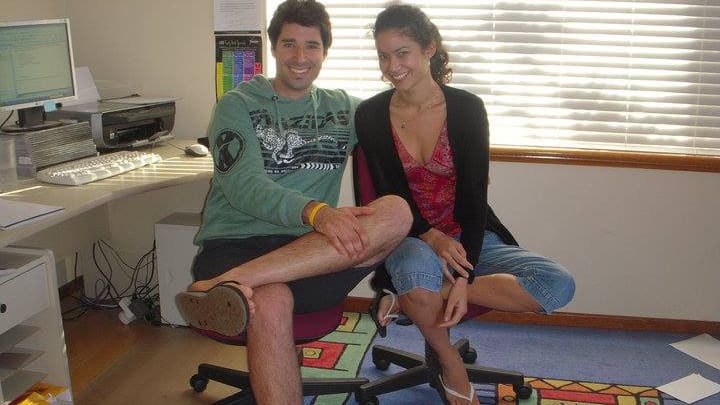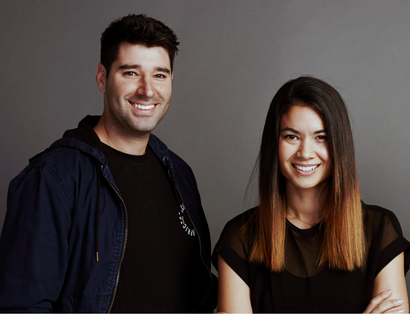 Melanie is in a relationship and now fiance with her co-founder Cliff Obrecht for over 14 years. He now serves as Canva's Chief Operating Officer.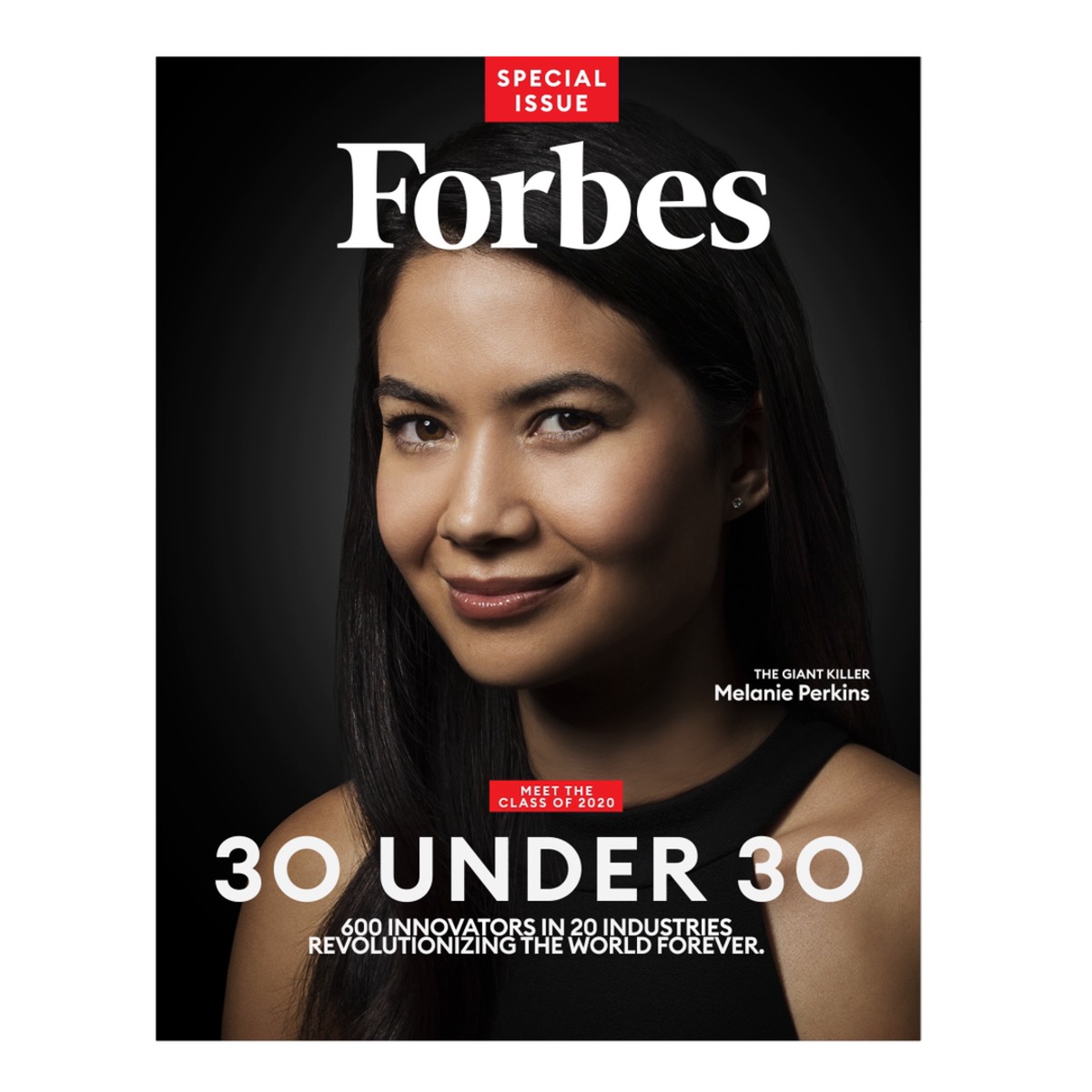 Photo: Forbes

Back in 2016, Perkins was also featured in Forbes 30 Under 30 Asia list.
Canva has offices in Sydney, Makati, and Beijing . It plans to expand in the US to rival Adobe.