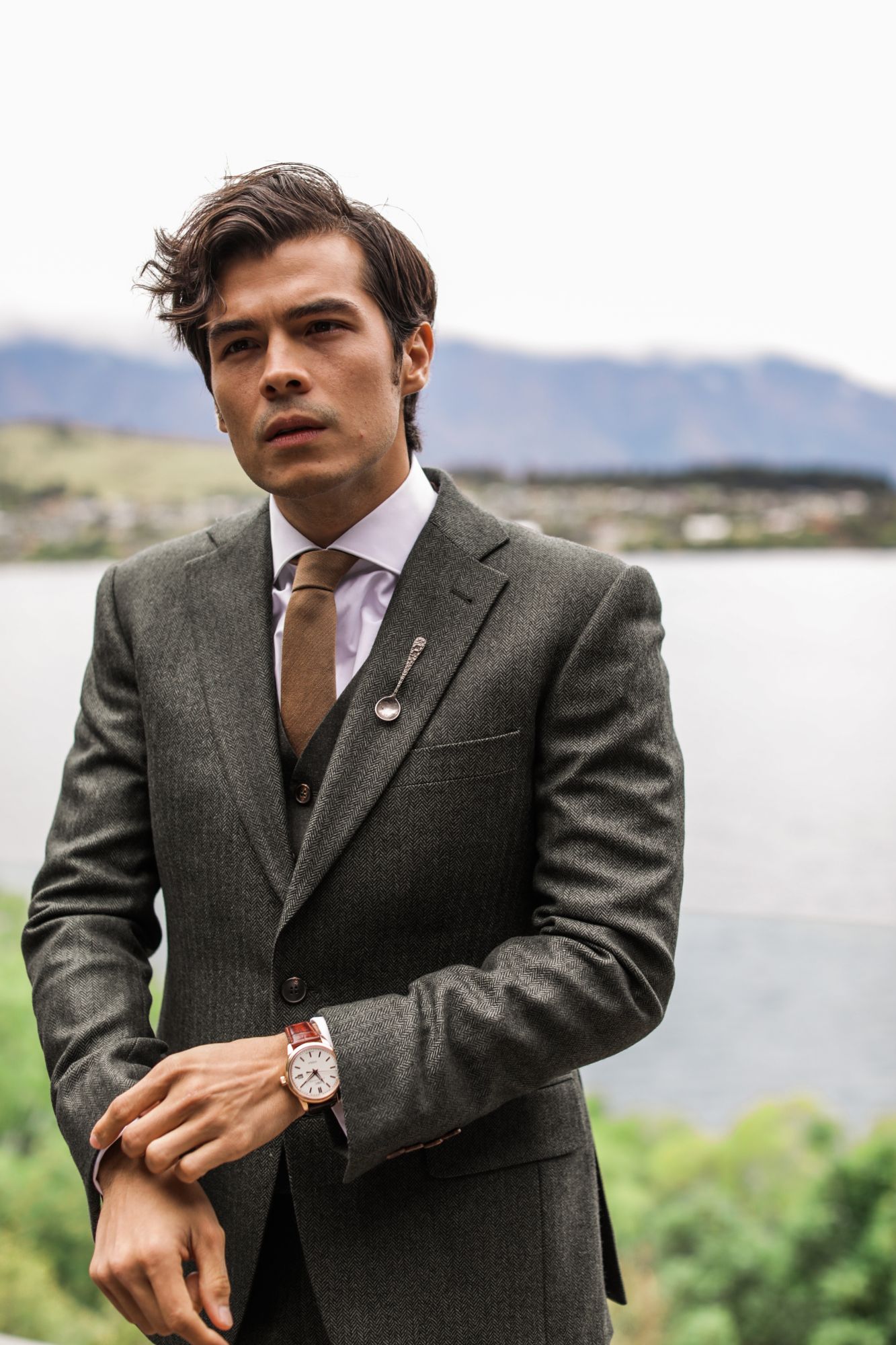 Vlogger and businessman, Erwan Heusaff has been a full time dad to daughter Dahlia Amelie.  His wife, Anne Curtis gave birth in Melbourne, where her family is based.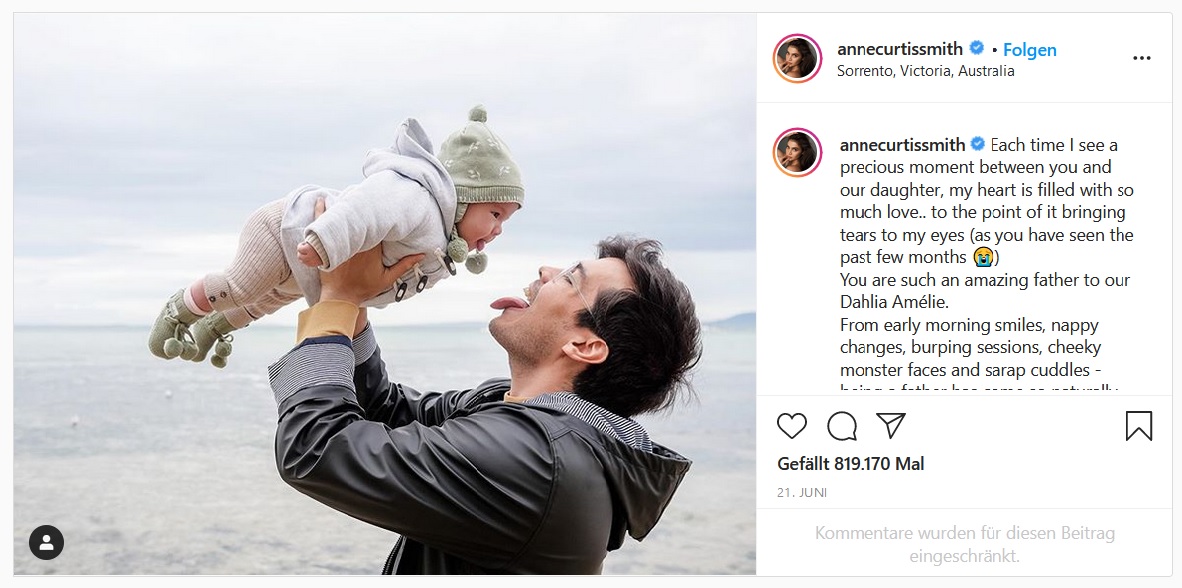 The Heusaffs have been living in Melbourne since the COVID-19 pandemic has left businesses to stop operations or close permannetly not only in the Philippines but the  has a growing impact on the global economy. Like in the Philippines, the Australian government is ordering everyone to stay home.
So working from home, Erwan Heussaff, teamed up with Lark to give aid to two small food businesses back in the Philippines who are in great need.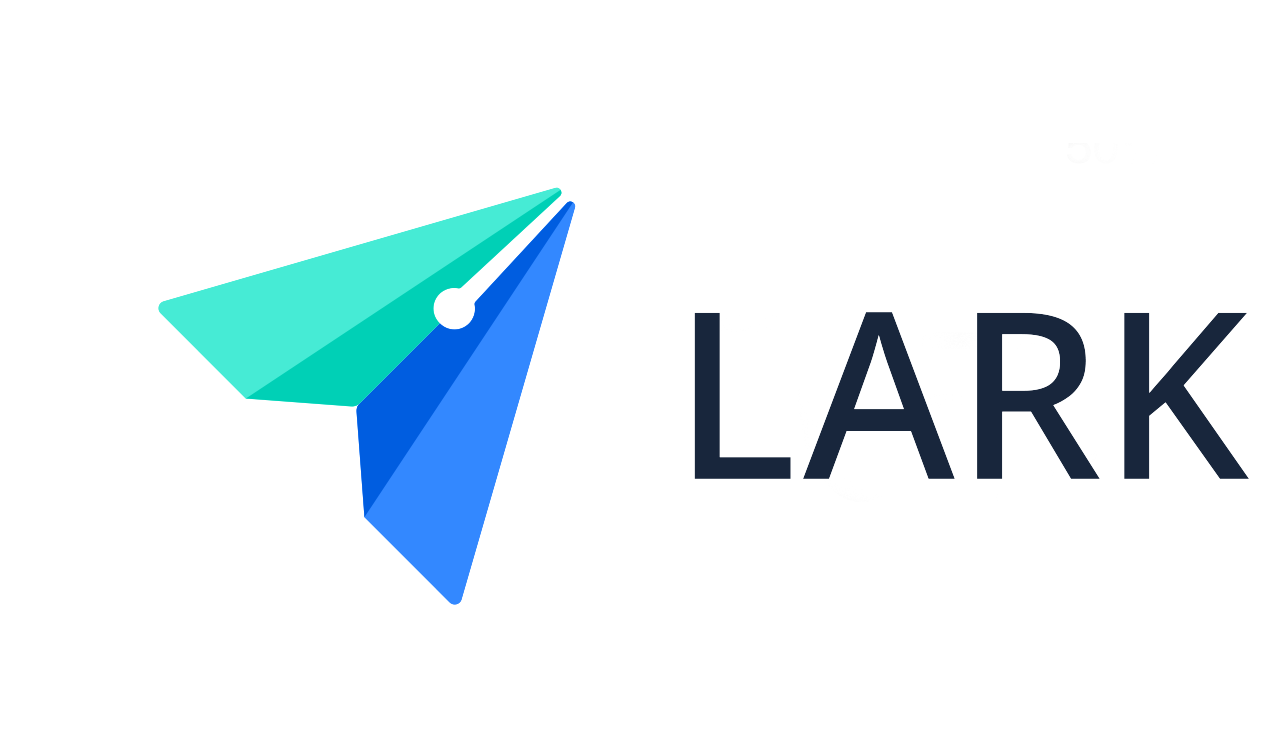 "Buying P600,000 of Food from a Carinderia and a Catering Business to Give Away in the Philippines."
Heusaff and Lark, a next-generation suite that integrates messaging, online docs and sheets, cloud storage, calendar, and video conferencing functions in a single app., donated a total of P600,000 to two Filipino food businesses in NCR.
The two lucky establishments were Heaven's Touch Cuisine and Pam's Catering. Both were selected to receive this donation through an online contest hosted by Erwan and Lark last June.
With the money, these two businesses will prepare about 3,500 meals, which will be distributed to a beneficiary. Citihub, a company that provides affordable housing options across Metro Manila for blue-collar workers.
Follow Erwan on Facebook and IG to get updates on this amazing collaboration with Lark. Stay kind!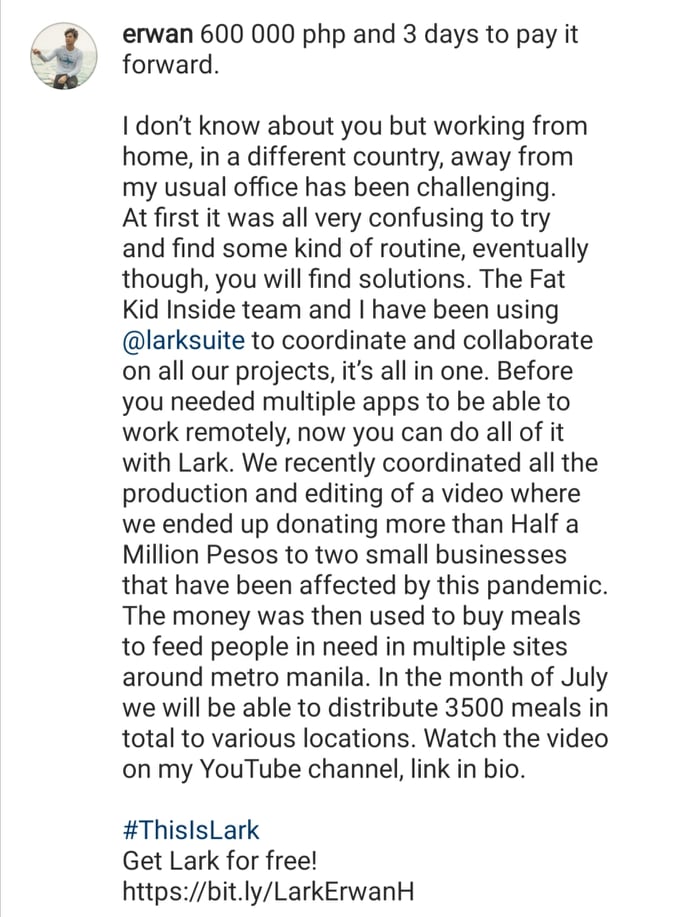 "600 000 php and 3 days to pay it forward.
I don't know about you but working from home, in a different country, away from my usual office has been challenging. At first it was all very confusing to try and find some kind of routine, eventually though, you will find solutions. The Fat Kid Inside team and I have been using @larksuite to coordinate and collaborate on all our projects, it's all in one. Before you needed multiple apps to be able to work remotely, now you can do all of it with Lark. We recently coordinated all the production and editing of a video where we ended up donating more than Half a Million Pesos to two small businesses that have been affected by this pandemic. The money was then used to buy meals to feed people in need in multiple sites around metro manila. In the month of July we will be able to distribute 3500 meals in total to various locations." -Erwan Heusaff, via IG
 #ThisIsLark
Get Lark for free!
https://bit.ly/LarkErwanH