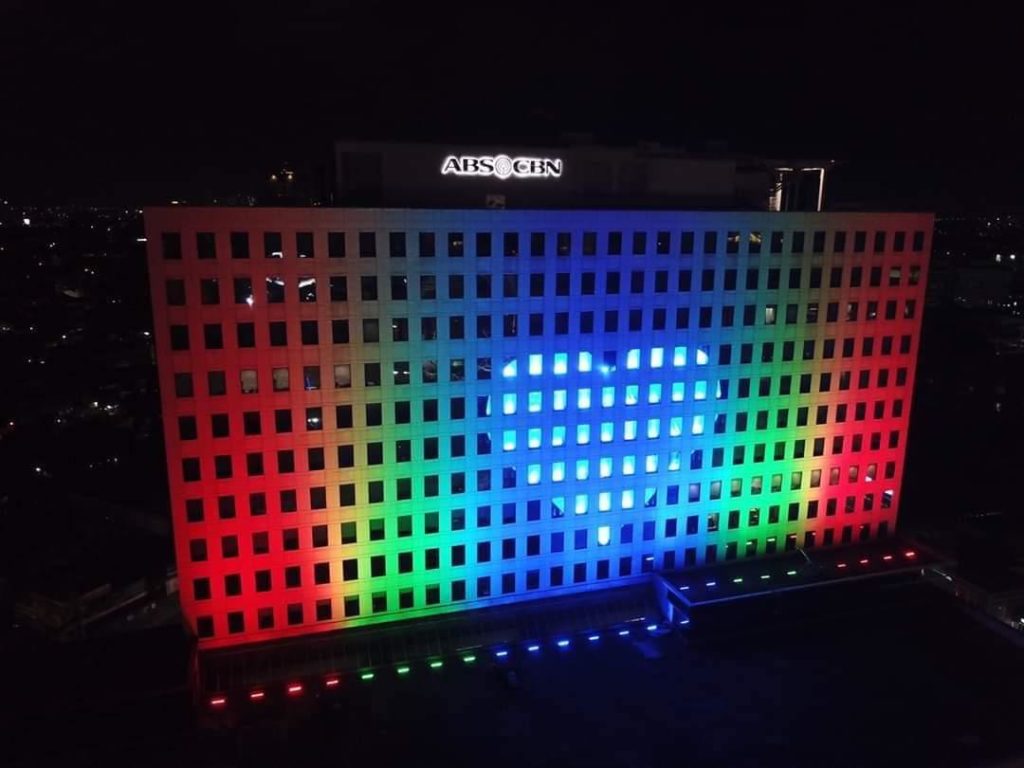 ABS-CBN Now Signing Off
Founded in 1946, ABS-CBN is a Filipino media and entertainment group in the Philippines. One of the largest entertainment and media conglomerate in terms of revenue, operating income, net income, assets, equity, market capitalization, and number of employees. Apart from its flagship ABS-CBN channel, the media conglomerate also operates other brands such as ABS-CBN Sports and Action, DZMM Teleradyo, cable channels ABS-CBN News Channel or ANC, Cinema One, Jeepney TV, Knowledge Channel, Metro Channel, Myx, and global channel TFC.
Last February 10, 2020, Solicitor General Jose Calida filed quo warranto petition before the Supreme Court against ABS-CBN, saying it committed two grave violations of its existing franchise. He claims the network allowed foreign owners to control the company by selling Philippine Depositary Receipts to them, and offering KBO as an entirely new TV channel.
The network also started offering digital TV boxes which carries KBO, a channel airing Filipino movies. This was one of the two issues raised by Calida in asking the high court to revoke ABS-CBN's franchise.
Today, May 5, 2020, the National Telecommunications Commission said ABS-CBN's 25-year congressional license expired on May 4, thus the issuance of an order to stop its broadcast operations and gives a 10-day window to explain why the regulator should not recall the media giants occupied frequencies.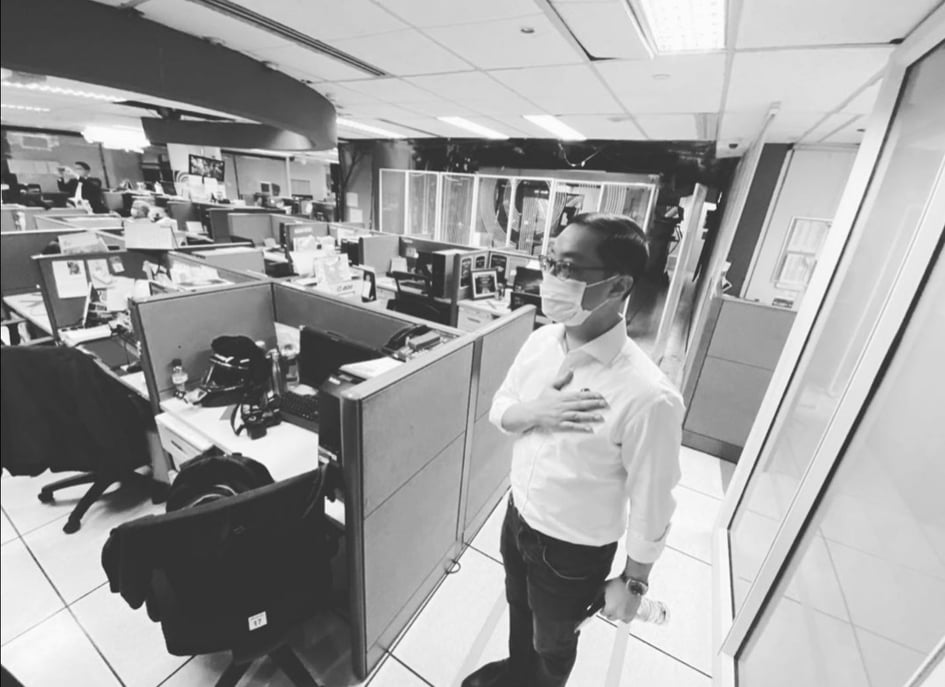 Carlo Joaquin Tadeo López Katigbak, Filipino executive and the current president and CEO of Philippine entertainment and giant media conglomerate, ABS-CBN Corporation  stands to the Philippine National Anthem as ABS CBN goes off air.
ABS-CBN issues a statement:
"Millions of Filipinos will lose their source of news and entertainment when ABS-CBN is ordered to go off-air on TV and radio tonight (5 May 2020) when people need crucial and timely information as the nation deals with the COVID-19 pandemic," said ABS-CBN Corp. in a statement.
This is in compliance with the cease and desist order issued by the National Telecommunications Commission (NTC) today that prohibits ABS-CBN from continuing its broadcast operations effective immediately," it said.
The network cited Senate Resolution No. 40 passed on March 4, which expresses the chamber's sense that ABS-CBN should be allowed to continue operations pending its franchise renewal.
It also cited the House of Representatives' committee on legislative franchises' letter to the NTC saying it should give ABS-CBN provisional authority, the DOJ's guidance to the commission on the matter, and an earlier statement by NTC Commissioner Gamaliel Cordoba on ABS-CBN's continued operations.
NTC says broadcast, pay TV automatically renewed during Luzon quarantine period
"Despite Senate Resolution No. 40, the House of Representatives' committee on legislative franchises' letter, the guidance of the Department of Justice, and the sworn statement of NTC Commissioner Gamaliel Cordoba, the NTC did not grant ABS-CBN a provisional authority to operate while its franchise renewal remains pending in Congress," it said.
It recalled House Speaker Alan Peter Cayetano's statements in a DZMM interview last week, where he "even gave an assurance that there is no move to shut down the network."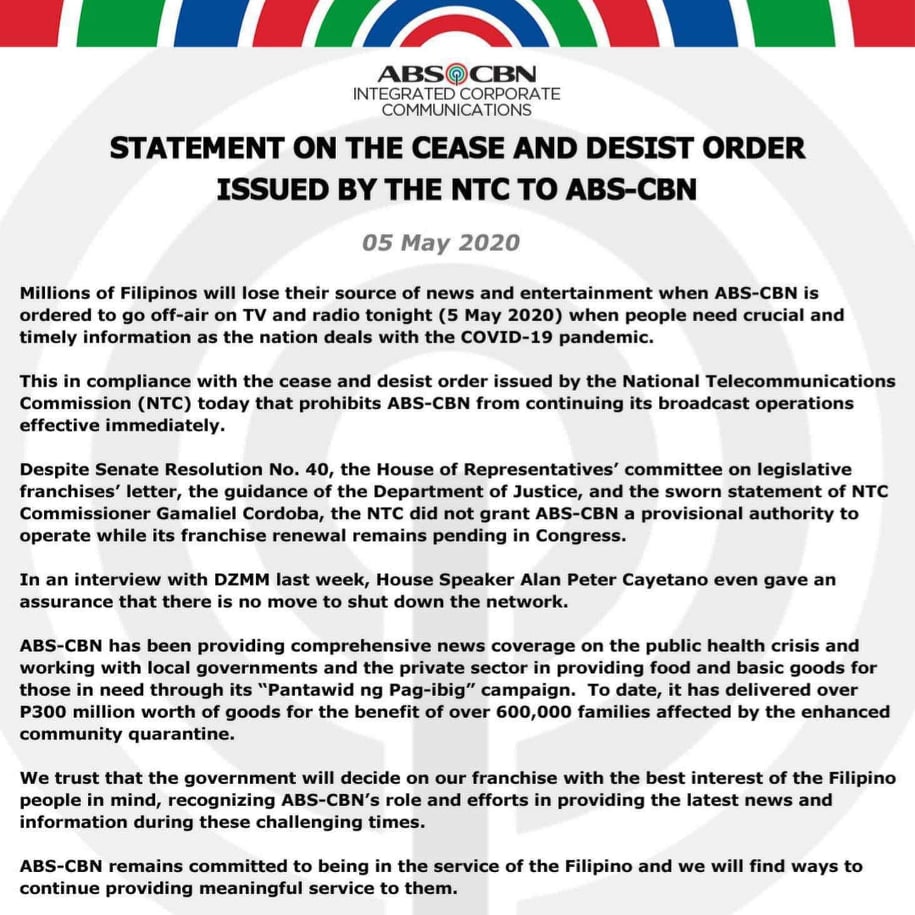 Celebrities, News Organizations and institutions took to social media to show their support.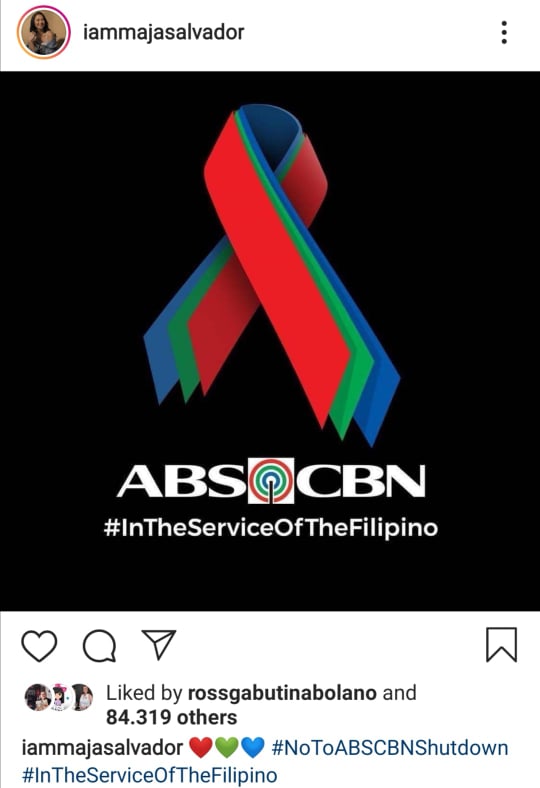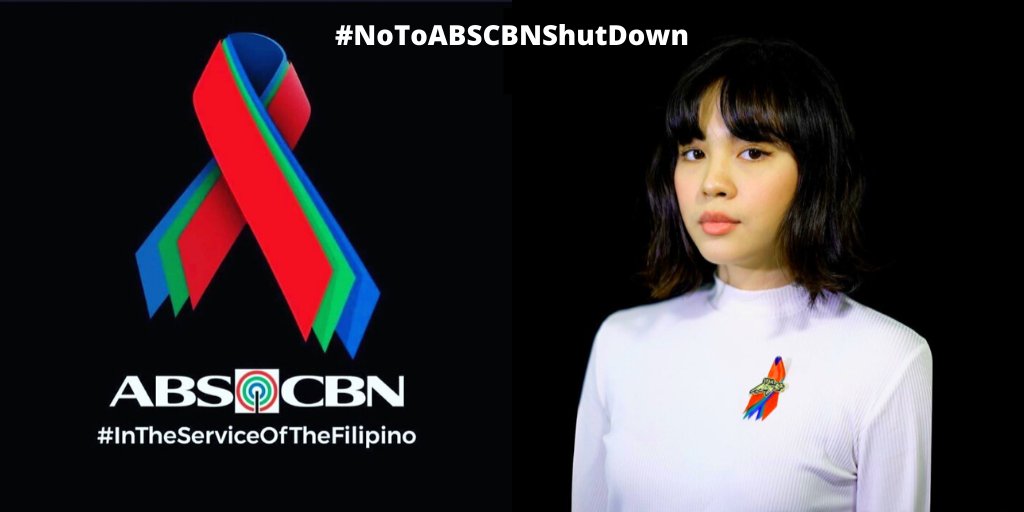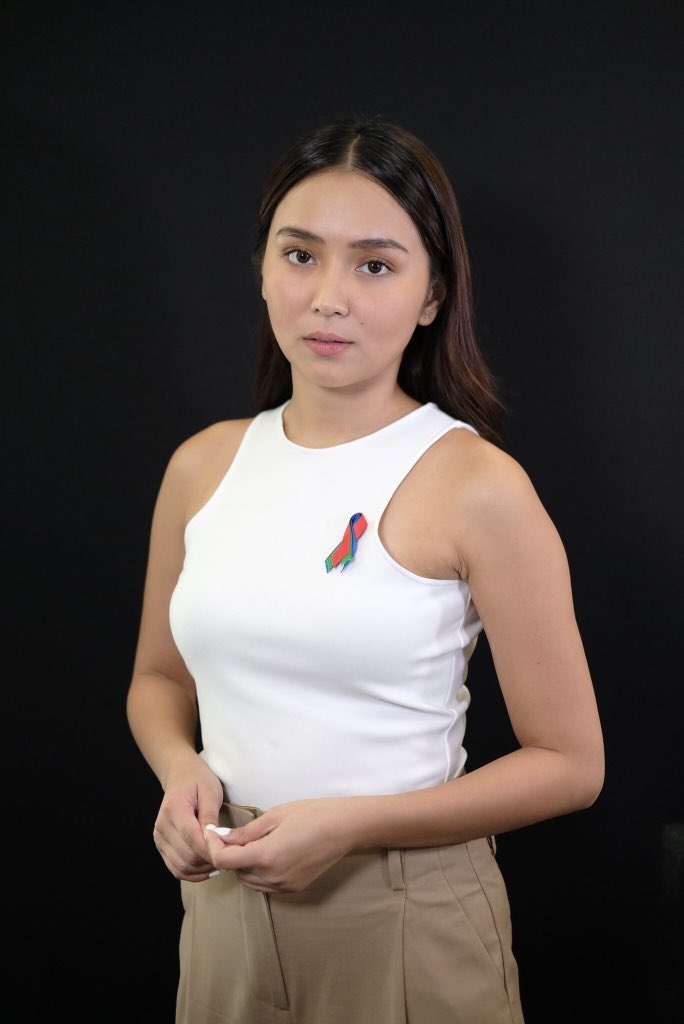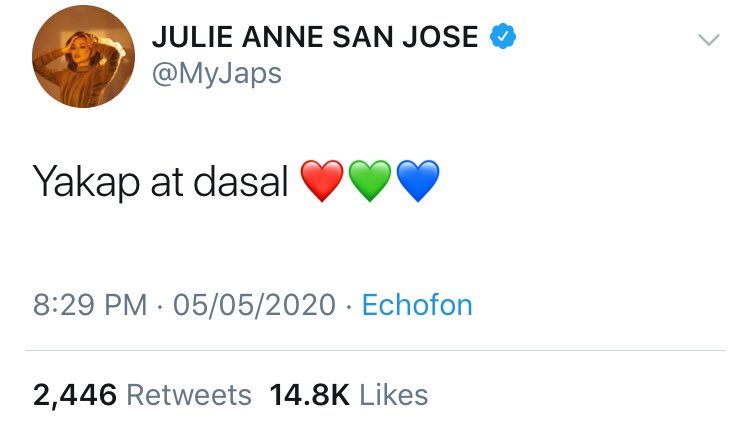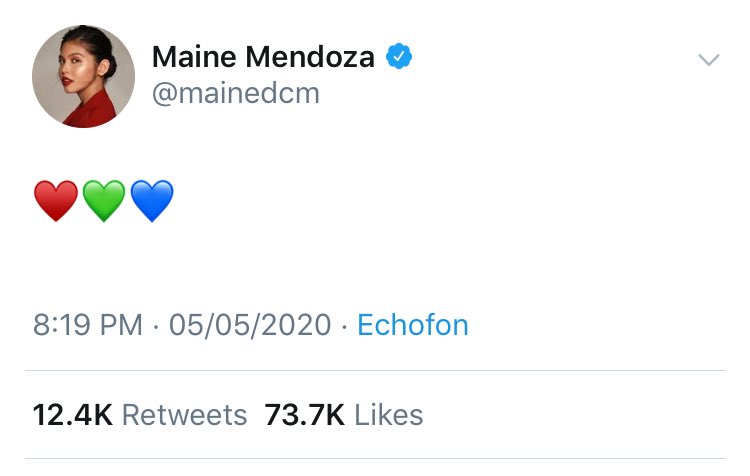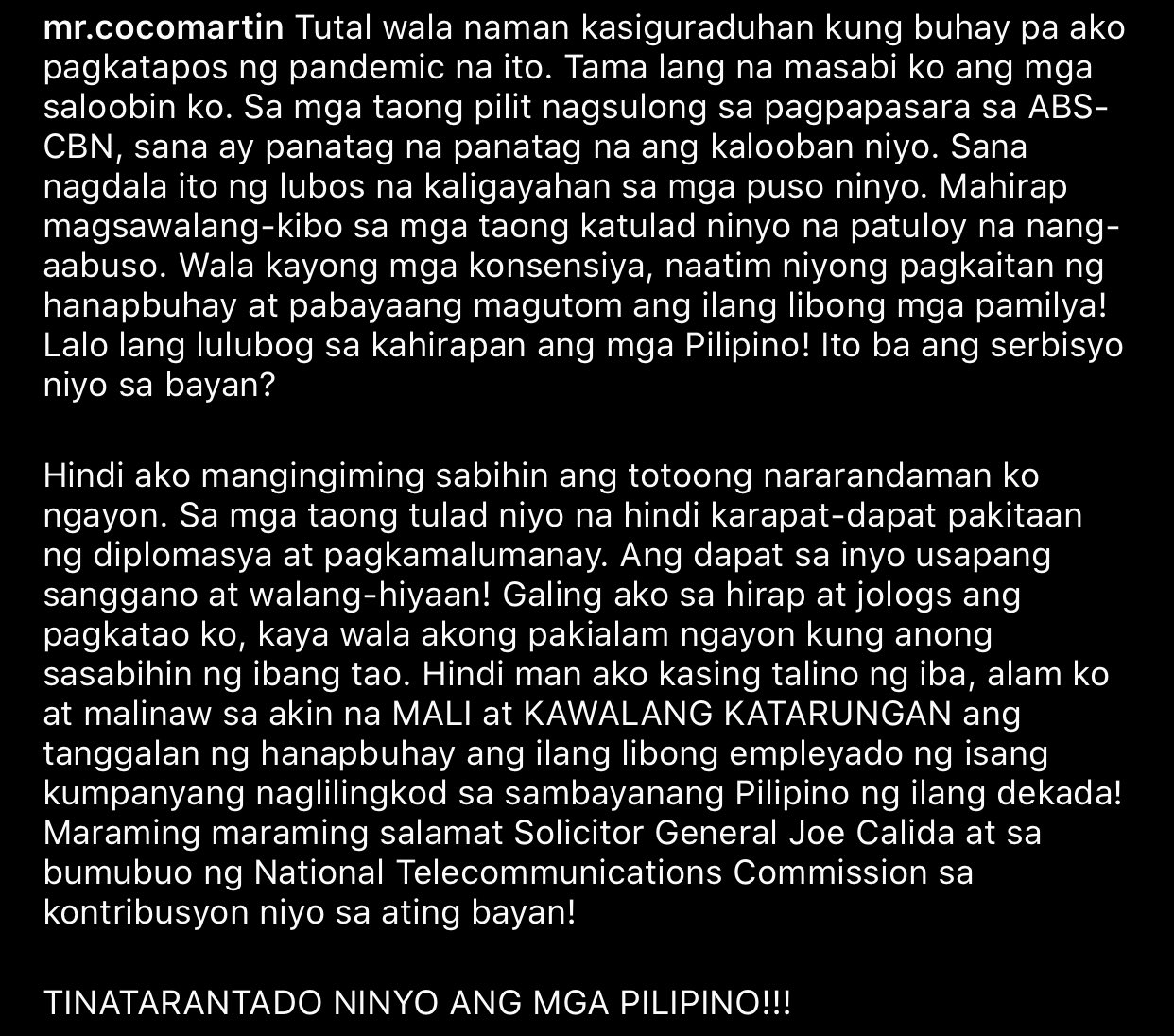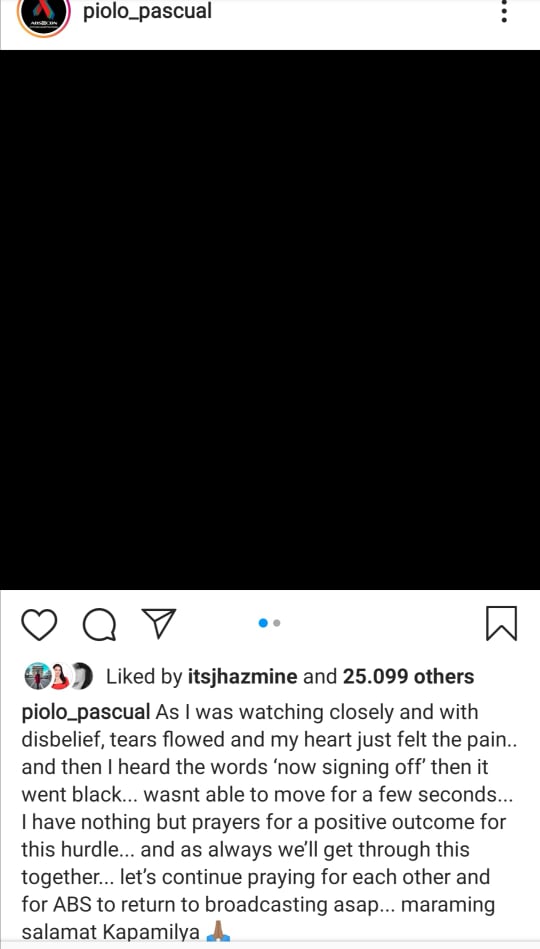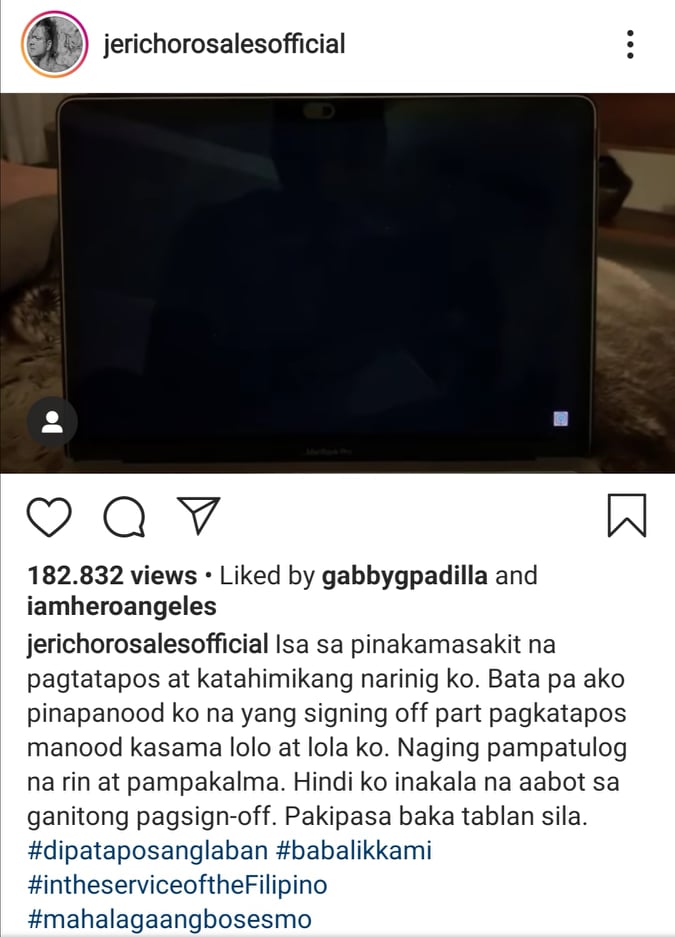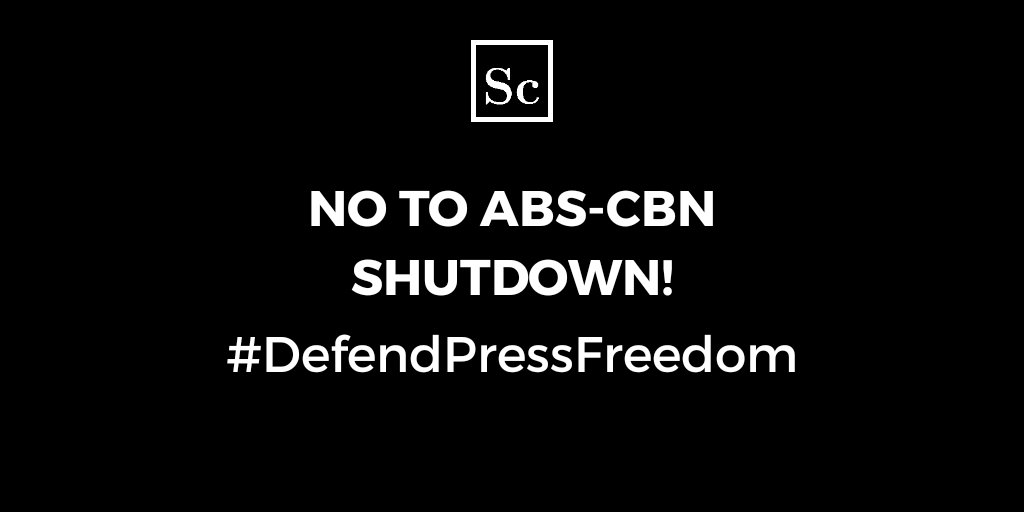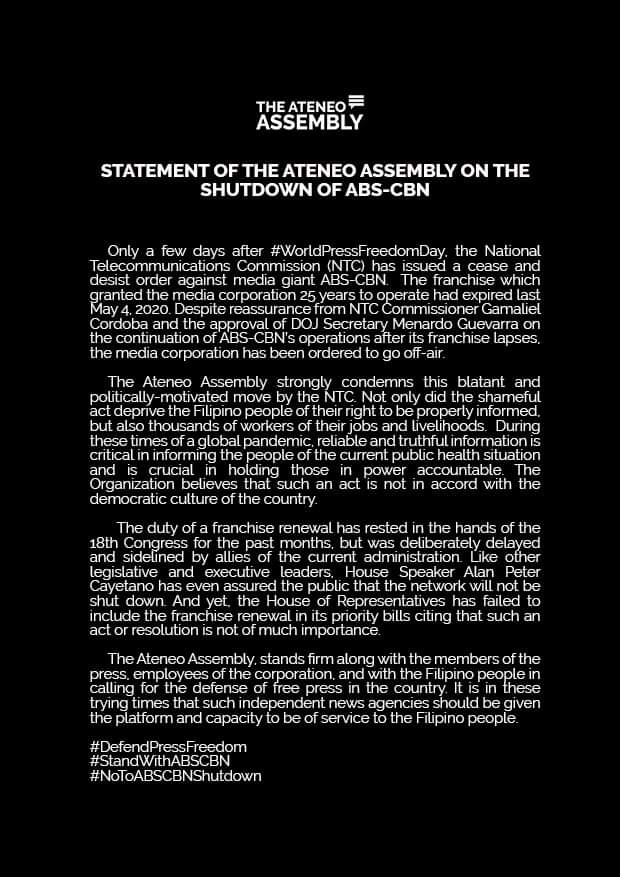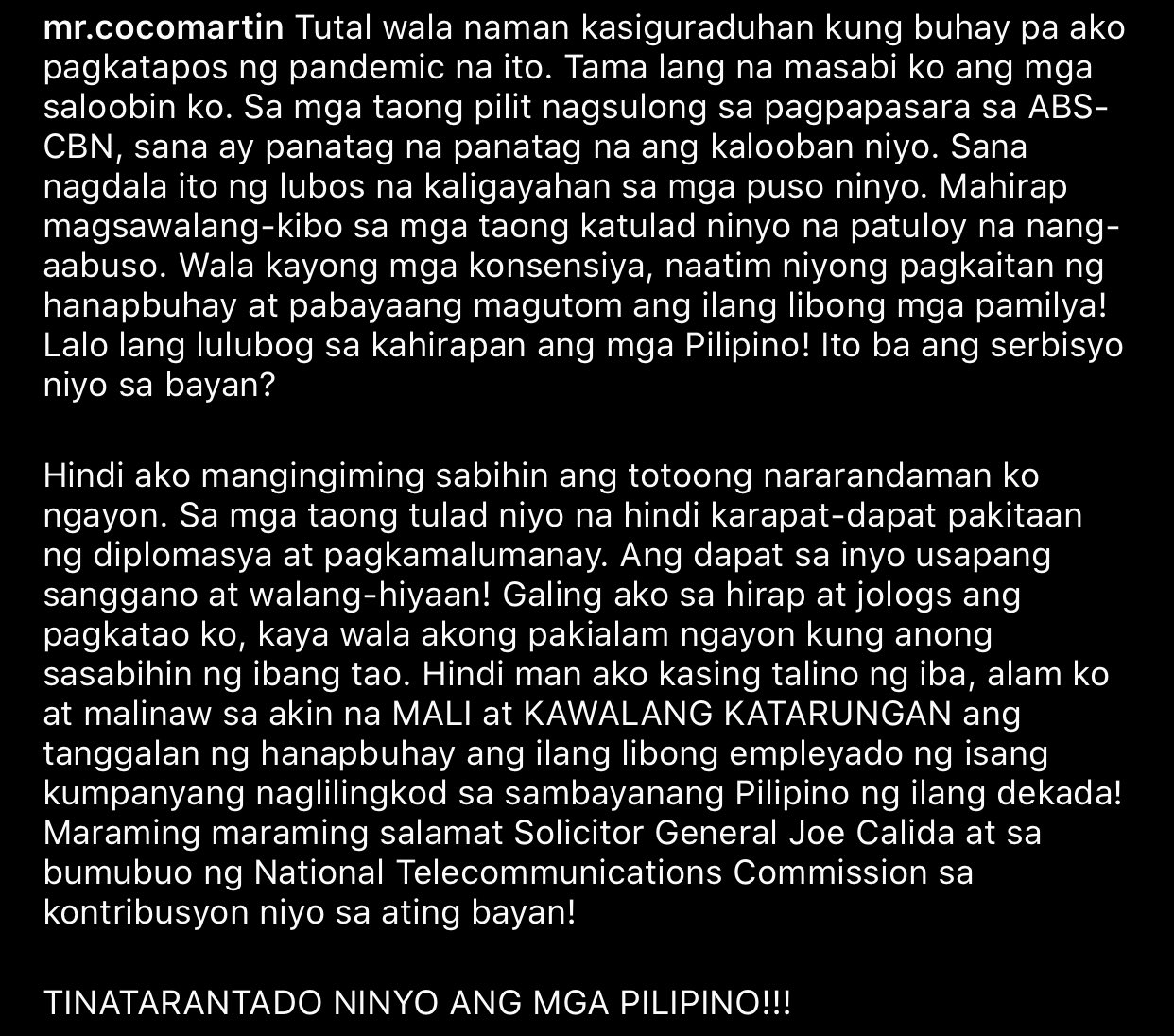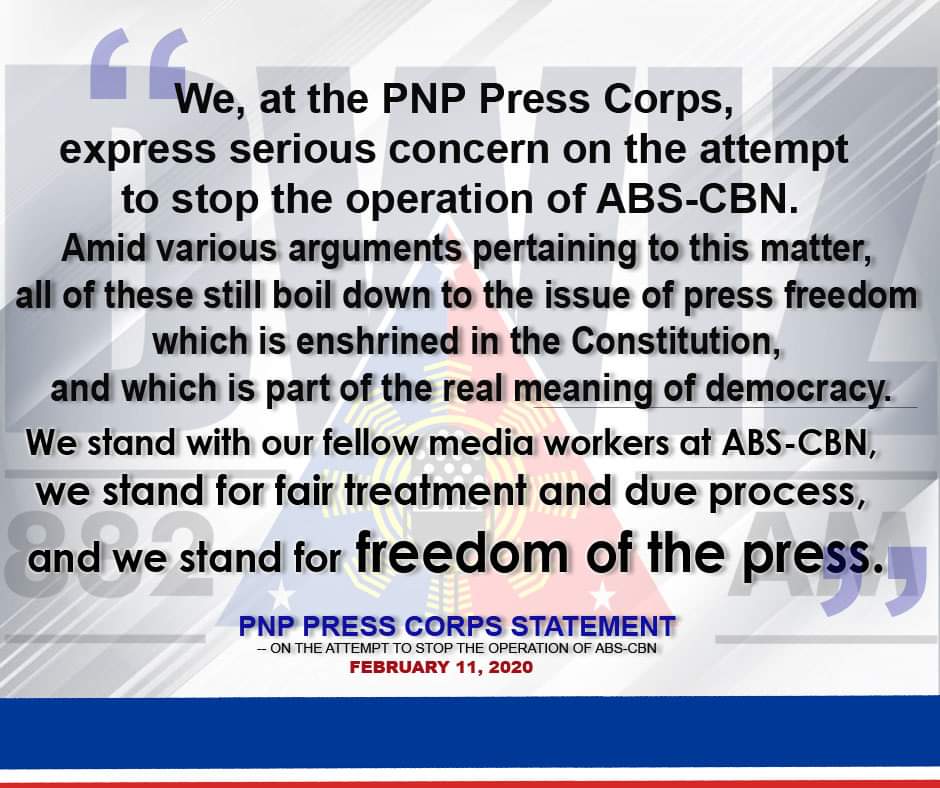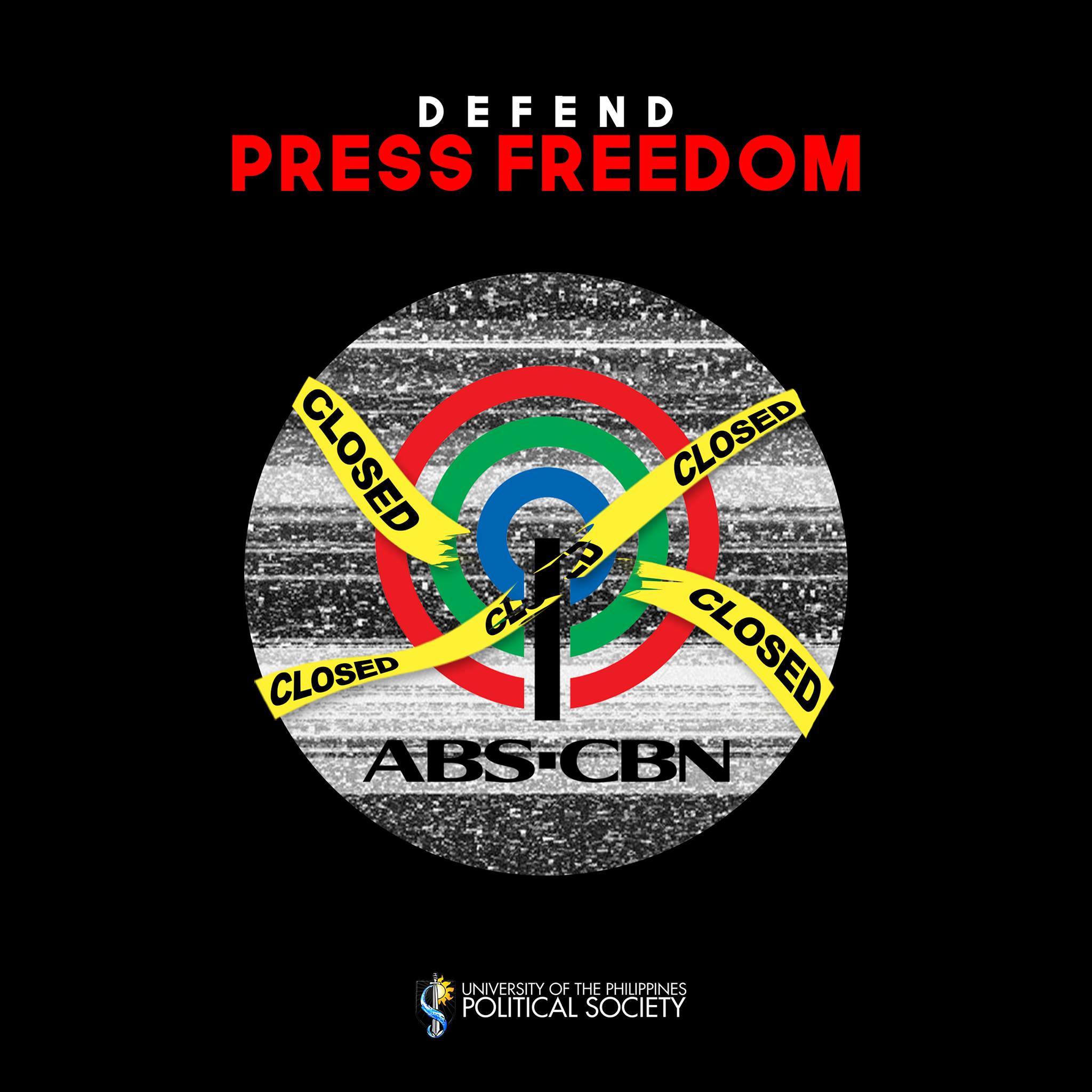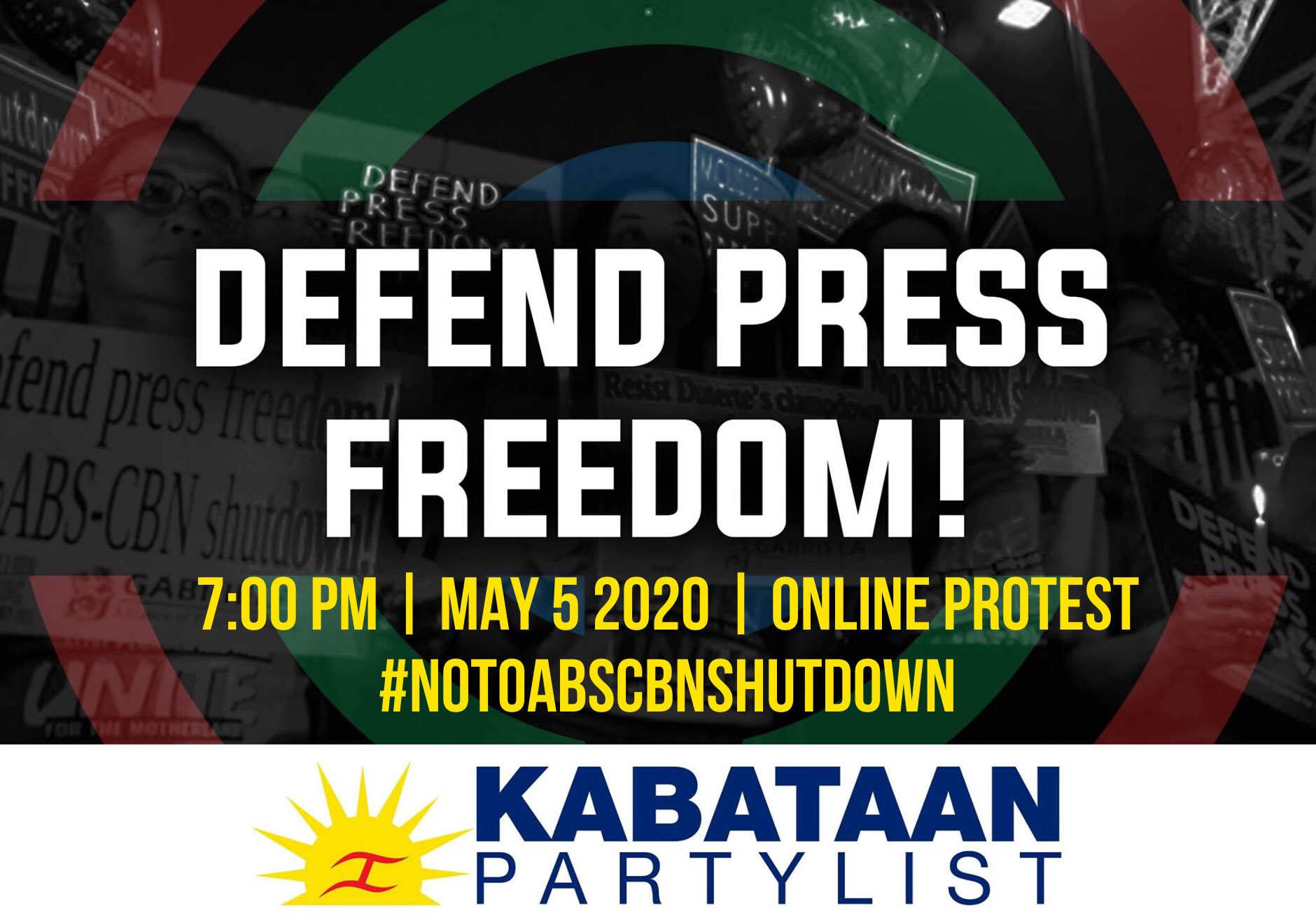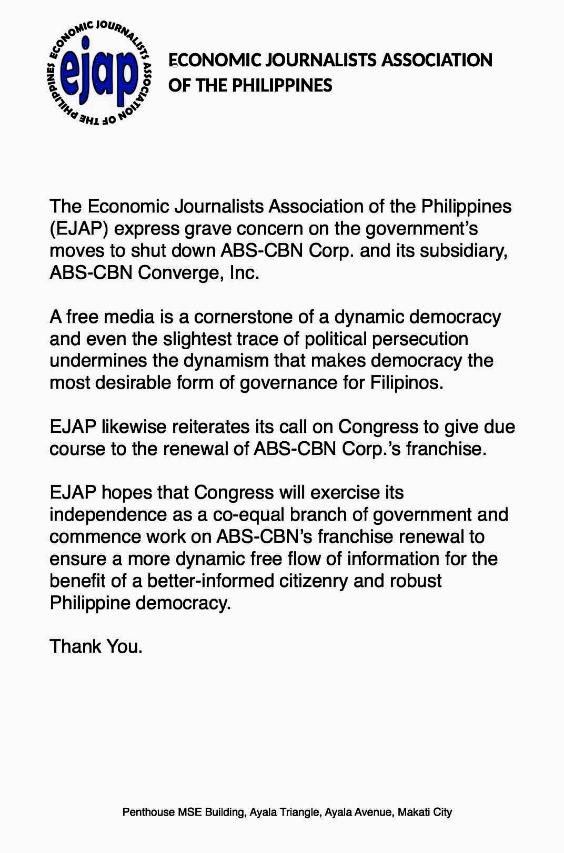 President Rodrigo Duterte has regularly criticised ABS-CBN, in what opposition lawmakers and activists have described as an attack on independent media.