I will begin this article with a beautiful passage from Azra. T, "Your Hands are Threads, Your Body is a Canvas" for all the women, cis and trans in the world;
"I will teach my daughter not to wear her skin like a drunken apology.I will tell her 'make a home out of your body, live in yourself, do not let people turn you into a regret, do not justify yourself. If you are a disaster it is not forever, if you are a disaster you are the most beautiful one I've ever seen. Do not deconstruct from the inside out, you belong here, you belong here, not because you are lovely, but because you are more than that."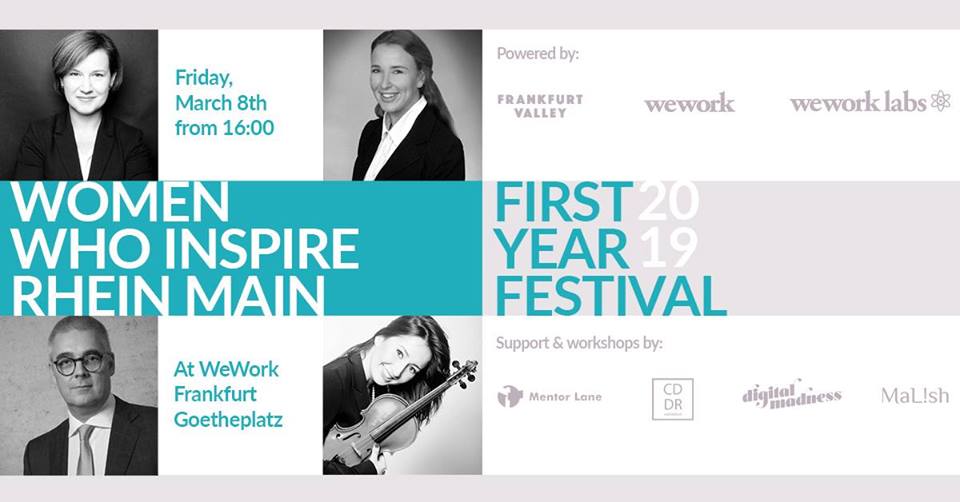 This year, hosted by Pedro Gonçalo Mota Ferreira who also manages Women Who Inspire Rhein Main and Community Partner for Startup Guide Frankfurt Vol. 1 at Startup Guide, Mentor Lane, Digital Madness GMBH and Frankfurt Valley, we celebrated the International Womens Day 2019 for Women Who Inspire Rhein Main at WeWork, Neue Rothofstraße,Frankfurt am Main for an afternoon of fun and intellectual discussion, exciting workshops and networking with female creators and innovators, entrepreneurs, leaders and those who wants to learn and have a new and wider perspective.

The event offered four (4) workshops, Breakout Session 1: Learn to Code with Codedoor, code a website with Julia Çam. Breakout Session 2: MaLish – Female office challenges, by Global Women Frankfurt, the Workshop topics were, a. Identifying challenges and mastering them – what is holding you back? b. Interaction between women: analysis of your own behavior towards other females. c. Which office type are you and how is your interaction? d. "Shrimp-basket" vs. "Cave" theory. After attending the workshop you will be able to understand your own behavior towards other females and to interact on another level. You will also gain the knowledge on how to start a successful female cooperations and empower each other.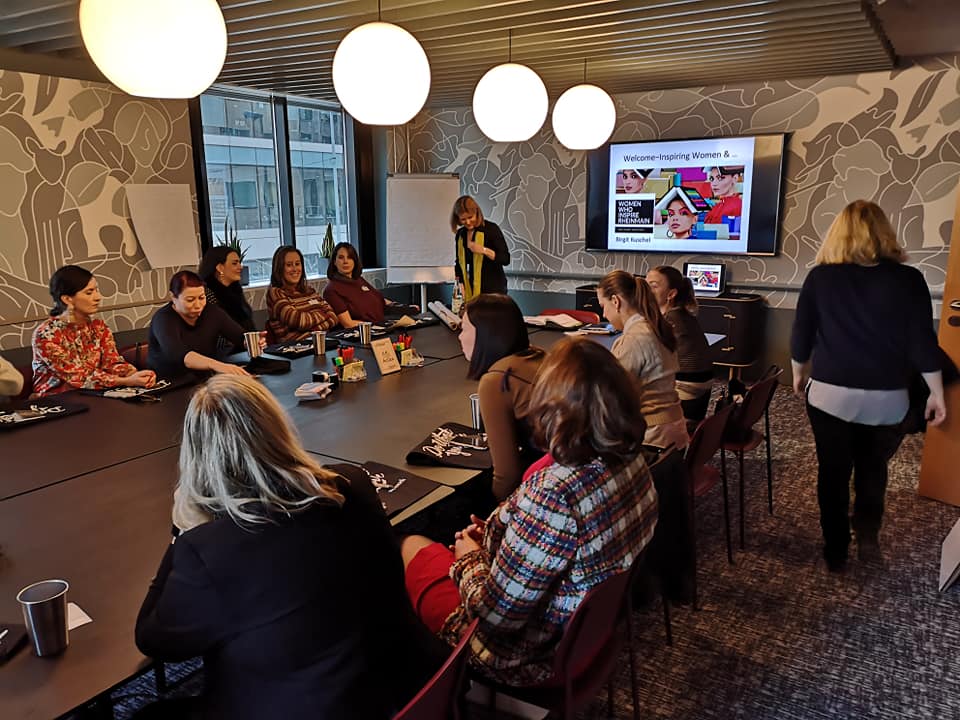 BREAKOUT SESSION 3: Mentorlane. In this workshop Mentor Lane will guide you tofind the answers on "What do we need to be successful in a positive and lasting way? It is a Self Leadership – Mindsets & Methods to Win in Life & Business, to have a greater control of your life and career with the workshop essences and learnings. Explore your Self-awareness, expand your Self-Confidence, build your Self-Efficacy, whilst you learn to set your intention for greater influence and impact. And finally, Breakout Session 4: Digital Madness shared with the particpants the "Tools to grow your digital business in the online world".
After the workshops, all of the particpants gathered to watch the Pitch stage by WeWork Labs. We listened from upcoming startup stars how they are challenging the future. Pitches by Framen, Rebels League,Mindful Business & Conscious Living, Inspirtio.com and The Organicer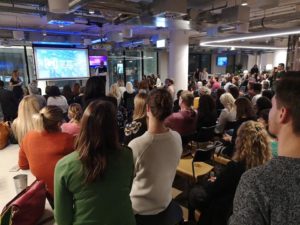 The highlight of the evening was a panel discussion with Women who Inspire: Rhein-Main on the panel – Anastasia Trubnikova ( Women Techmakers), Malgorzata Schluemer (Lean In Frankfurt) and Renata Dadic (Head of Digital Marketing at Deutsche Bank) who enlightened us all with their stories and advices on how to succeed and connect with other women. The discussions moderator was Corina Socaciu, M.A. of Inspirtio.com.
The event was not only limited to women, the organizers believe in diversity and inclusion so everyone was welcome to join. It was a successful event attended by more than a hundred women from different professions, organizations and institutions. After the event everyone enjoyed wine and beer and was given the opportunity to network with each other for work opportunities, collaborations and business partnerships.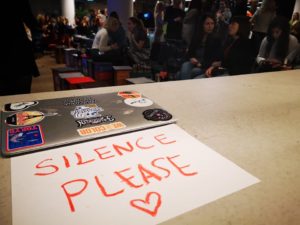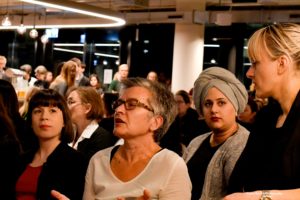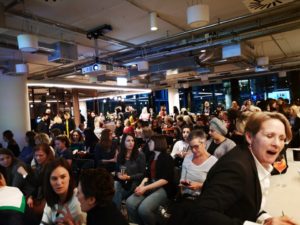 Congratulations Team and see you again on the next event this year and to the coming years!!!
About Women Who Inspire Rhein Main
International Women's Day 2018 was the kick off of the series of events Women Who Inspire Rhein Main. The idea started out of an article at Rhein/Main/Startups.com and by now turned into 7 events, with more than 15 speakers and more than 500 attending. Up to celebrate the International Women's day surrounded by super powerful role models from startups, corporates, gov. institutions, universities, freelancers, etc. Women who Inspire RheinMain is an event format to highlight success stories from Female founders, Female role models and platforms and projects that empower Women from Hessen. We believe in diversity and inclusion so everyone is welcome to join.
Pedro Gonçalo Mota Ferreira https://www.facebook.com/pedrogmferreira
Women Who Inspire Rhein Main https://www.facebook.com/womenwhoinspirerheinmain/?ref=profile_intro_card
Station – Startups & Innovation in Frankfurt und Rhein-Main
https://www.facebook.com/STATIONFRM/?ref=profile_intro_card
Mentor Lane https://www.facebook.com/mentorlane/
Digital Madness GMBH https://www.facebook.com/digitalmadnesscompany/ , www.digitalmadness.rocks
Frankfurt Valley https://www.facebook.com/Frankfurtvalley/
We Work https://www.facebook.com/WeWorkGermany/?brand_redir=330321486979917