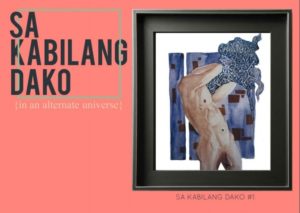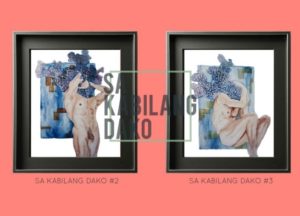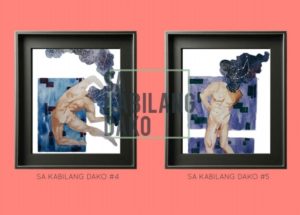 What does humanity mean to you?
"I have never attempted to define humanity ever before. For one, I believed that humanity is a concept that you can generalize. It's so individualistic and relative that my own concept of humanity may not be the same as yours or Oprah Winfrey's. If there is one thing, however, I and Aristotle can agree on, that is someone's humanity is what makes him different from any other creation. Aristotle argued that rationality is what makes human, human. Later scholars argue that there is something beyond rationality.I, on the other hand, am more inclined to agree to the latter than former. Humanity isn't just about the ability to reason. Not anymore. Humanity, for me, is the perpetual longing to find happiness and purpose. It is also our ability to reconsile our imperfections and our strengths. It is the propensity to err, to over react, to be sentimental, to fall in-love, to revenge, to justify, to worship, to not understand things, to be irrational, to empathize, to fight, to feel pain, to obscure nature. It is ironically our basic animal instincts that makes us human. Without them, we are just Homo Sapiens, but never human." - Al  Restar, Artist
                                                                                                                            THE ARTIST
Born and raised in Kalibo, Aklan, Al Restar lived and studied there until 2010, at which point he moved to Iloilo to pursue his Marketing major at UP Visayas. He grew in an artistic environment, especially with his mother being a dance choreographer, who also had constant encouragement on things he wanted to pursue. He, however, did not receive any formal education in the arts aside from the art lessons he had when he was an elementary student.
 The young Al was a curious boy who wanted to try everything, with which his mom labeled him as a 'Jack of All Trades, Master of None.' His interest in painting started when he was on his 5th grade, when his art teacher chose him to be part of his 'mentees' during that time, after which he had his first exhibit together with other student artists and the art teacher himself. After grade school, there was no follow through on his painting career until he regained his interest in arts during college and joined his department's arts group, Vente Creatrice, which is mainly focused on digital art. Once again, being surrounded by artistic individuals, he explored his artistic aspirations, creating event posters and videos for different clients (most of them being student organizations). In 2012 he was diagnosed with clinical depression and was forced to temporarily quit the university. This phase opened a lot of opportunities to explore himself and his art. During his leave, he worked as a freelance artist for different corporate clients around Iloilo.
Al has experimented with several mediums, such as acrylics, pastels, and pencil, but watercolor came out as his most used medium. Being a self-taught and self-represented artist gives him the freedom and proficiency to express himself with watercolor and other mediums, his work has evolved through his own personal experience while admiring the works of his favorite watercolor artist, Agnes Cecil, who inspired him to start learning watercolor.
Being a gay man (and depressed), he was exposed to different forms of gender discrimination and misogyny. These traumatic exposures influenced largely on his creations. He mostly paints portraits of empowered women, queer men, and the universe. His latest series, Sa Kabilang Dako (In An Alternate Universe), he expressed his desires to be in a place where there is free self expression and limitless thoughts. He aspires to live in an alternate universe where there is no discrimination (against the LGBT, Women, Men of color, and other religions). This motivates him to create more paintings, to create a powerful narrative that we all deserve equality, not only in opportunity but also in the acknowledgment of our humanity.
e-mail us: happybird1627@yahoo.com