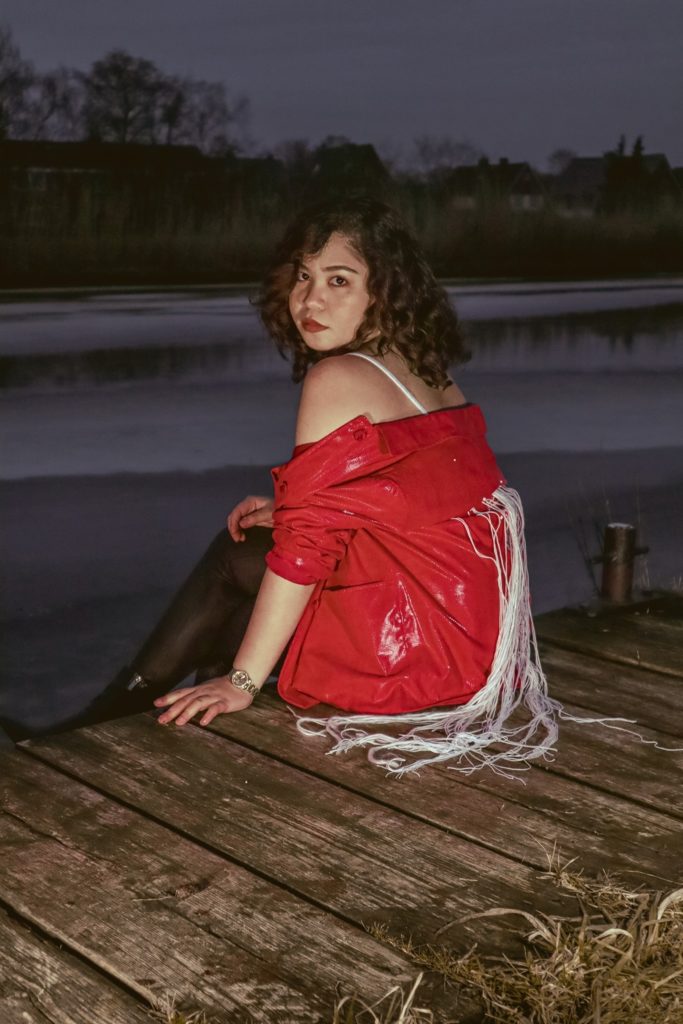 Juliana Hellmuth is a 24-year old multimedia artist, fashion photographer, content writer, and an advocate for sustainability in fashion from Davao, Philippines. Studied Sustainable Sourcing for Fashion at Central Saint Martins and she also went to Christian Colleges of Southeast Asia and a graduate of Fashion Design & Merchandising at Fashion Institute of Design and Arts.
She lives in EMDEN, Germany where she unveiled her Spring/Summer 2021 7-piece capsule collection made from secondhand clothing, entitled TINGPAMULAK as a tribute to her personal journey with femininity.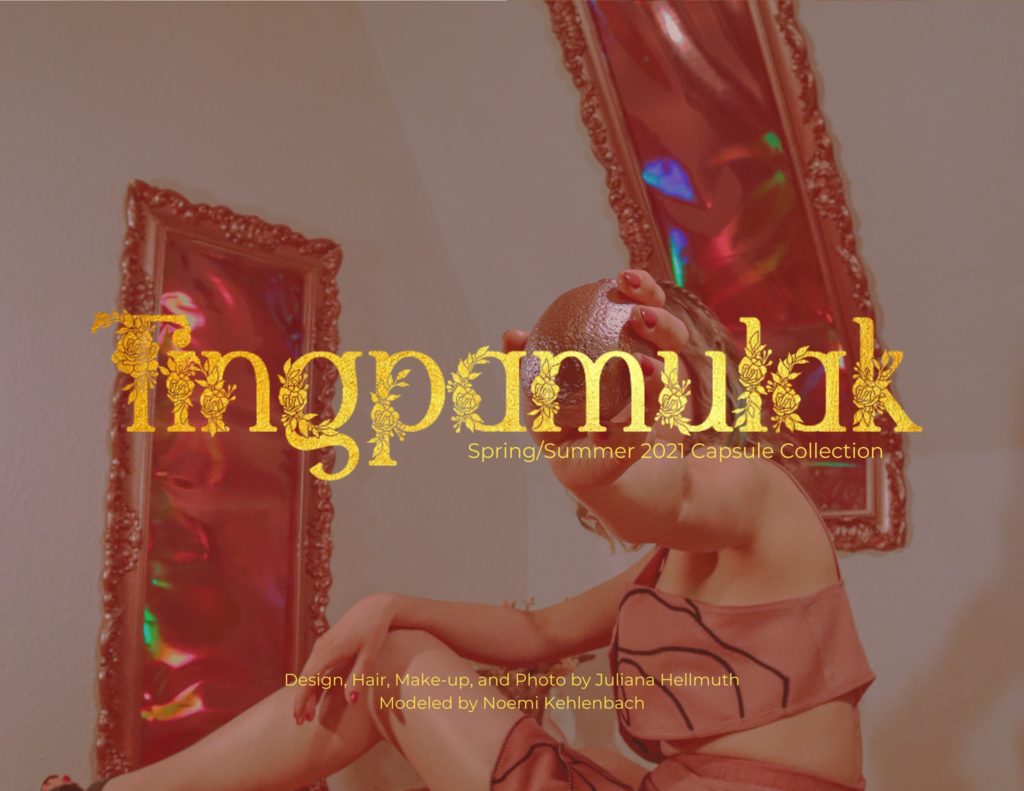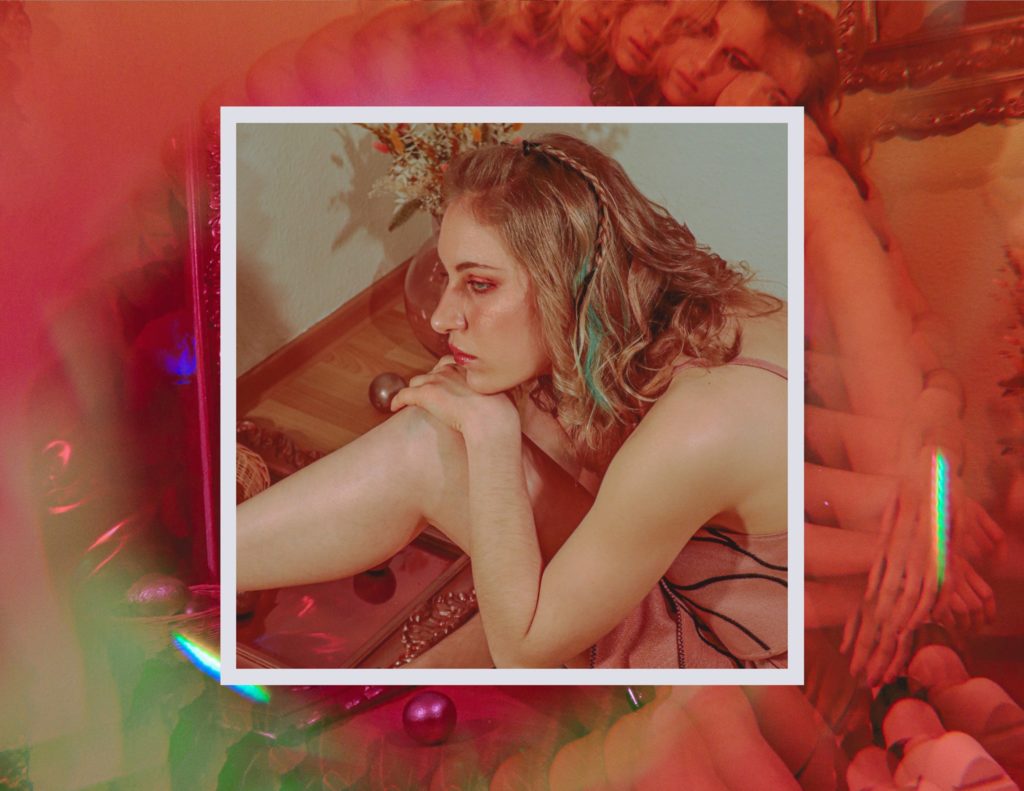 To get to know Juliana, we asked her a few questions: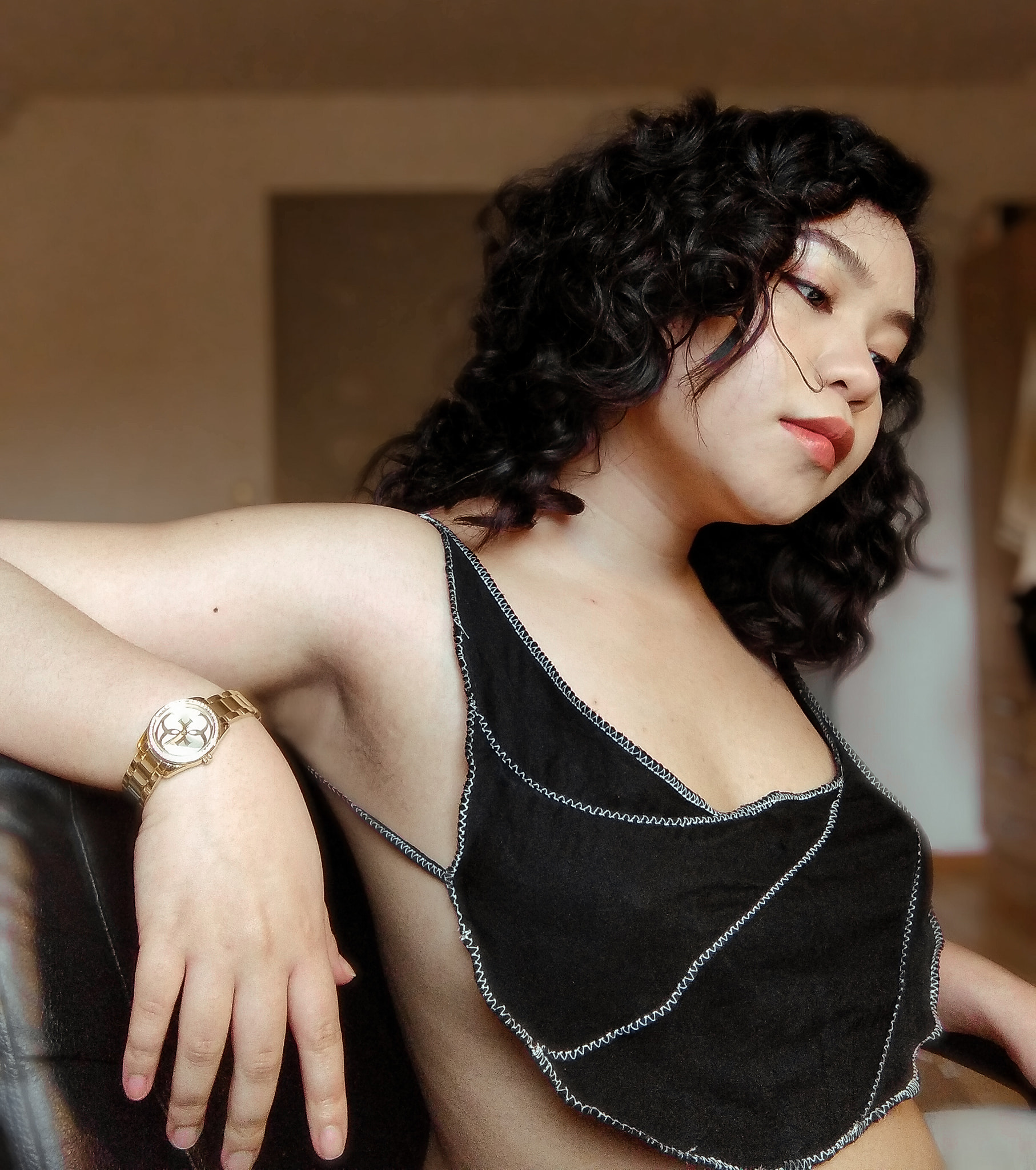 What do you do?
I'm a multimedia artist, having studied painting since I was 6 years old and I was working on the side as a photographer as well before I graduated with Fashion Design and Merchandising in 2016.
Why do you do what you do?
I grew up in a family whose legacy was the certainty of being musically and artistically inclined so my creativity was never hindered. I also love creating something as a means of relaxation, for productivity, or to solve a problem. I love the satisfaction that I feel when I take a step back and finally see the progress of what I've been working hard on.
What's integral to the work of an artist?
Motivation, inspiration, and creativity—the lack of these can dry out your drive to create art which converts into a lot of negative feelings for the artist. It's also common for the artist to equate themselves with the quality or quantity of their work so this is when patience and kindness to oneself plays an important role.
Do you think an artist has a role in society?
That shouldn't even be a question, haha! I always get this question a lot just to spoonfeed other people's answers to their questions to make sense of an artist's importance. But the moment they're stressed, they proceed to watch a movie, play games, read a book—all these made by artists.
The work of an artist can be so subtle that it has become integrated into one's daily life and they don't even notice it. For example, graphic design in posters, architecture in buildings, set design and video editing in films/series, and fashion design in the very clothes that they wear. The idea that some people think they can exclude art in their lives is just funny because the reason why you're living more efficiently is that there's an artist somewhere, who considered someone like you in mind as they were creating, to produce an efficient and aesthetically pleasing design.
What art do you most identify with?
I identify with surrealism more than identify with other art movements. It's fascinating to put yourself in a mindset that rules no longer exist and time is just a concept, and this shows in my favorite books which are Alice in Wonderland by Lewis Carroll and the Picture of Dorian Gray by Oscar Wilde.
What's your favorite artwork?
I'd like to sound sophisticated and mention a known artwork but the truth is, I don't have a favorite artwork. No matter what I do, I can't think of anything. There are several artworks that I love that all make me feel in different ways so I can't compare them either.
Who inspired you to be an artist?
Neil Buchanan from Art Attack. I grew up watching his show and he was the role model that I saw constantly creating art from unconventional materials and I remember I always recreated his works.
What do you dislike about the art world?
Ahhhh the elitism in art. Back in my hometown, it was difficult and almost impossible to succeed as a young artist because you'd have to go against the rich, those who can afford a solo exhibit and deemed justifiable if you sell your work above 20,000 Pesos. So we, the young blood, would create our own opportunities by holding art events in pubs or bars as makeshift galleries, selling prints for pennies. But those were actually fun memories because everyone's supportive by buying each other's art.

Professionally, what's your goal?
I'd like to pursue fashion here in Germany, learn the ropes of the trade here, then in Europe, and then the rest of the world. Later on, I'd like to apply my art to my own designs while keeping sustainability at the core and helping my community back in the Philippines.
What advice would you give to aspiring artists?
First, never listen to someone you wouldn't trade places (it would be more helpful if you have an actual mentor). Second, never stay in your comfort zone because it's the killer of growth. So expand your art medium, your exposure, inspirations, live outside your hometown once in a while, meet new people, attend an art event despite not knowing any of the attendees—I guarantee you that you'll end up meeting someone interesting! This has nothing to do with art or you personally, but I want to ask:
How useful would you be in a zombie apocalypse?
I always have a knife wherever I go, I learned First Aid, and I know a few tidbits on how to survive in the wilderness in case I need to get out of the city. Also, my grandfather was a carpenter, I know how to build. 😉
Now, for achieveing 𝟭𝟬𝟬,𝟬𝟬𝟬 𝐯𝐢𝐞𝐰𝐬 on her GIPHY Artist Channel, which now has reached 𝟭.𝟰 𝗠𝗜𝗟𝗟𝗜𝗢𝗡 views, Juliana celebrated and has an ongoing Giveaway until Sunday, April 18, 2021. To know more about the details, visit Juliana Hellmuth's Instagram to join the raffle draw!
She shared, "This is for Christine, one of the most beautiful women I met online during the pandemic (through The Middle Mag PH) and indeed carries grace more than just her name, but in her manner of living as well. Thank you for sharing with me your story of love, loss, and hope. I may not have words to match it with but I hope this portrait portrays the way I see you in my eyes."
Keep creating beauty as you see them Juliana, all the best!
https://www.instagram.com/julianahellmuth
https://www.julianahellmuth.com/
About Author