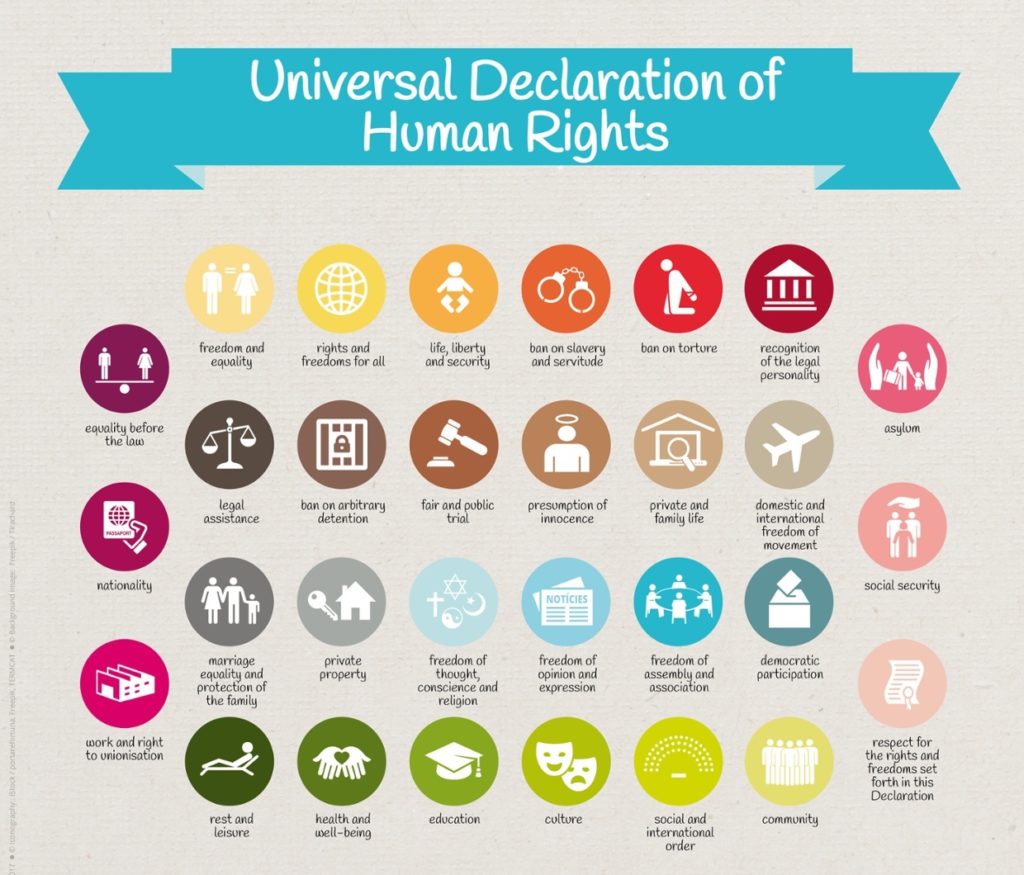 Today
we celebrate Human Rights Day!
Human Rights Day is observed every year on 10 December — the day the United Nations General Assembly adopted, in 1948, the Universal Declaration of Human Rights (UDHR).
What is the
Universal Declaration of Human Rights (UDHR)?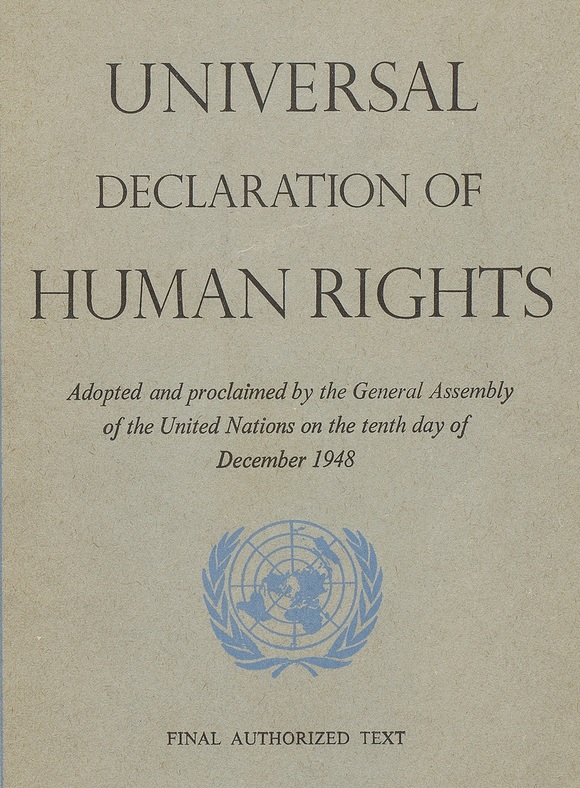 The Universal Declaration of Human Rights (UDHR) is an international document adopted by the United Nations General Assembly that enshrines the rights and freedoms of all human beings. It was accepted by the General Assembly as Resoluption 217 at its third session on 10 December 1948 at the palais de Challiot in Paris, France. (1)
The Declaration consists of the following:
The preamble sets out the historical and social causes that led to the necessity of drafting the Declaration.
Articles 1–2 established the basic concepts of dignity, liberty, and equality.
Articles 3–5 established other individual rights, such as the right to life  and the prohibition of slavery and torture.
Articles 6–11 refer to the fundamental legality of human rights with specific remedies cited for their defence when violated.
Articles 12–17 established the rights of the individual towards the community, including freedom of movement.
Articles 18–21 sanctioned the so-called "constitutional liberties" and spiritual, public, and political freedoms, such as freedom of thought, opinion, religion and conscience, word, and peaceful associationof the individual.
Articles 22–27 sanctioned an individual's economic, social and cultural rights, including healthcare. It upholds an expansive right to a standard of living, provides for additional accommodations in case of physical debilitation or disability, and makes special mention of care given to those in motherhood or childhood.
Articles 28–30 established the general means of exercising these rights, the areas in which the rights of the individual cannot be applied, the duty of the individual to society, and the prohibition of the use of rights in contravention of the purposes of the United Nations Organisation. (2)
Remember that "All human beings are born free". It is not to be confused with "All men are created equal".
The quotation "all men are created equal" is part of theU.S. Declaration of Independence. (3)
References: