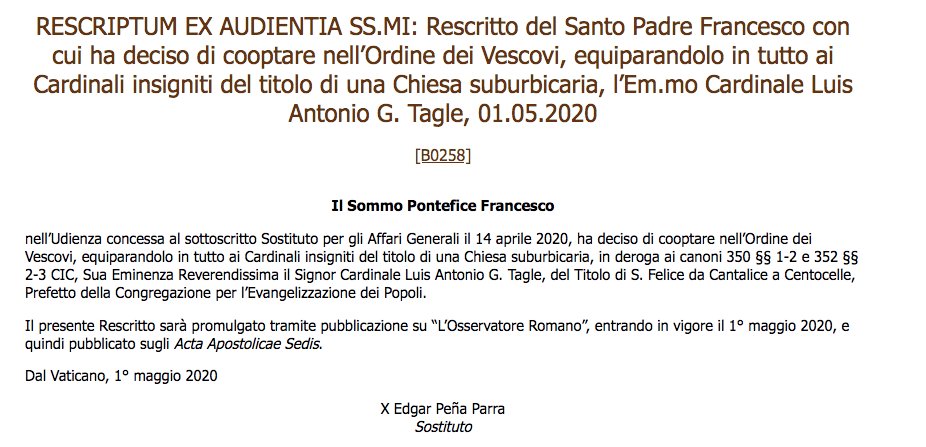 File: Maria Tan, ABS-CBN News
Pope Francis has elevated Cardinal Luis Antonio Tagle to the rank of Cardinal-Bishop.
In an audience granted to Archbishop Edgar Peña Parra, Substitute for General Affairs for the Secretariat of State, on 14 April 2020, the appointment was made.

Pope Francis has made Cardinal Tagle to the Order of Bishops equal in all respects to those Cardinals with suburbicarian Churches .
Cardinal Luis Antonio Tagle has served as Prefect of the Congregation for the Evangelization of Peoples since February 2020.
The Pope also promoted Cardinal Beniamino Stella, Prefect of the Congregation for the Clergy, to the Order of Cardinal-Bishops, granting him the "title" of the suburbicarian Church of Porto-Santa Rufina.
(via Vatican News)