I continued to follow the page for the Guimaras Marathon  2nd Edition.
The organizer Mr. Federico Senen Rentoy a businessman and ultra-runner, would update the page with sponsorships and other information for the would be participants, he started running in 1997 in Guimaras Island. His first event was in 2010, the Guimaras Extreme 21K. After that he started organizing runs in Guimaras, as an ultra-runner himself  he wanted to share his passion for running and the natural beauty of the island most especially to the long distance runners.
He started posting the finisher shirts, the trophys and the finisher medal.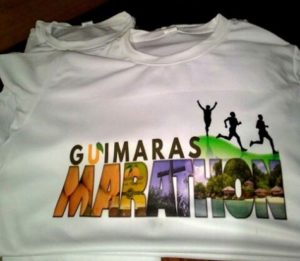 I know, its not about winning, its about finishing the race that matters. But the medal has a mango fruit engraved on it and it looks really awesome!!! I must have it, "my precious." *evil smile*