Kamala Harris: ""Anyone who claims to be a leader must speak like a leader. That means speaking with integrity and truth."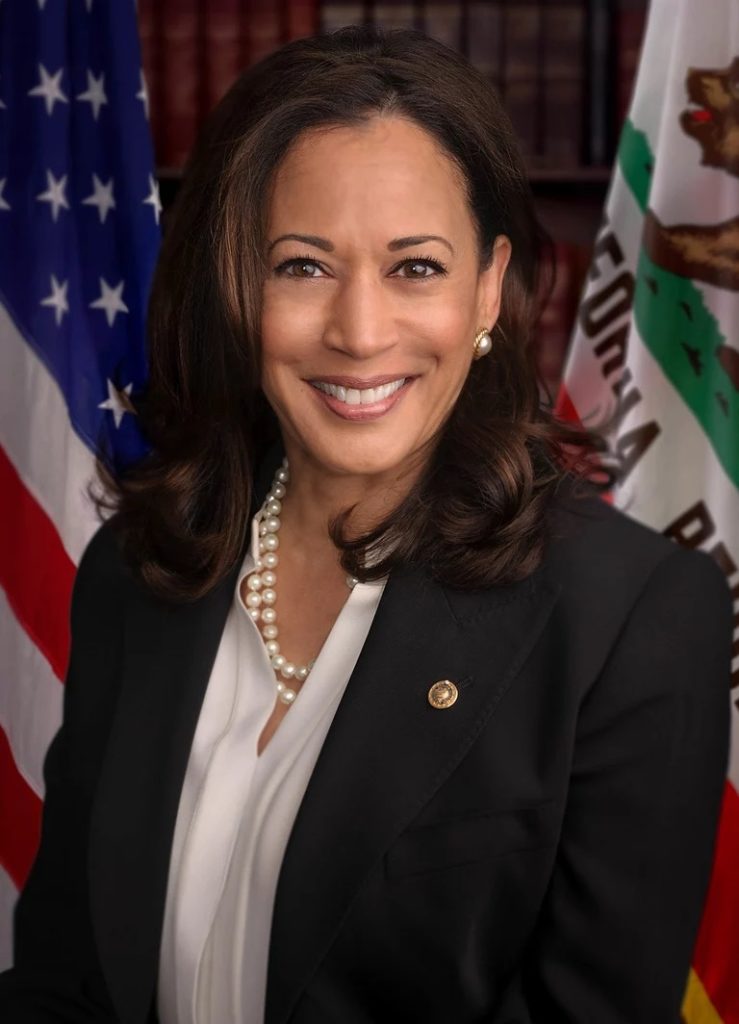 Kamala Devi Harris born October 20, 1964 in Oakland, California, has become  the first woman of color,  African American woman and first Asian American woman to become the Vice President of the United States of America.
Born to two immigrant parents, her mother mother, Shymala Gopalan, a biologist whose work on the progesterone receptor gene stimulated work in breast cancer  research, (1) had arrived in the U.S. from Tamil Nadu, India in 1958 as a 19-year-old graduate student in nutrition and endoccrinology at the University of California Berkley. Gopalan received her PhD in 1964.
Donald J. Harris, her father is a Stanford University professor emeritus of economics,  who came to the U.S. from Jamaica. He recieved his PhD in economics in 1966.(2)(3)
Kamala Harris Graduated from Howard University with a degree of political science and economics in 1986  and the University of California's Hastings College of the Law through its Legal Education Opportunity Program (LEOP). She graduated with a Juris Doctor in 1989.
Reuters
Harris is married to lawyer Douglas Emhoff, born in October 13, 1964. He earned a Bachelor of Arts degree from California State University, Northridge and a Juris Doctor from the USC Gould School of Law. (4)
With Harris winning,  Emhoff  becomes the first second gentleman of the United States. He will also be the first Jewish spouse to the U.S. vice president.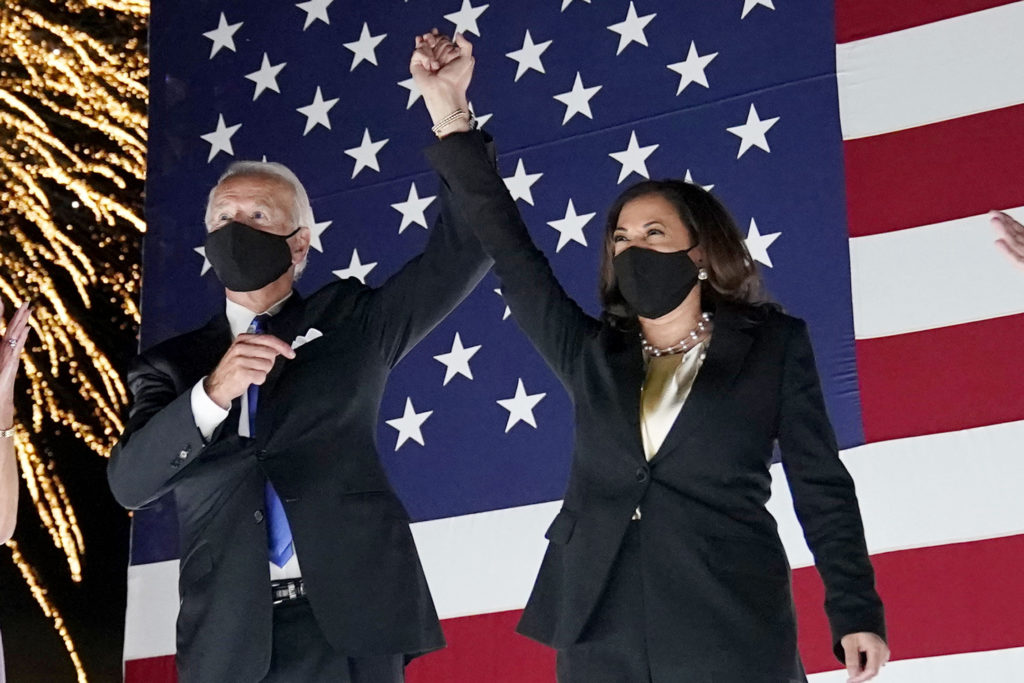 Kamala Harris is an attorney who has served as the junior United States senator from California since 2017. She is the Democratic vice presidential nominee and running mate of the 46th President of the United States of America Joe Biden. 
She was once called by the former president, a "monster"  and argued that it would be an "insult" if she one day became the first female president. (5) He's in for a big surprise.
Harris has been greatly influenced by her mother who told her and her sister, "You are Black girls, the world will see you as Black girls and you need to understand that you are Black girls." Being multiracial, she lived her life with an understanding on how people viewed her.
And now the whole world is watching on how this woman of color will make decisions for the American people. In one of her interviews, she remembered what her mama said, "it was up to us and to every generation of Americans to keep on marching." We agree.
References:
(1) "In Memoriam: Dr. Shyamala G. Harris". Breast Cancer Action. June 21, 2009. Retrieved January 23, 2019.
(2) "PM Golding congratulates Kamala Harris-daughter of Jamaican – on appointment as California's First Woman Attorney General". Jamaican Information Service. December 2, 2010. Archived from the original on January 15, 2012. Retrieved February 2, 2011.
(3)  "Stanford University – Department of Economics". web.stanford.edu. Retrieved May 19, 2020.
(4) Cullins, Ashley (March 29, 2019). "First Gentleman? Kamala Harris' Attorney Husband Talks 'Endlessly Fascinating' Campaign
(5) https://www.npr.org/2020/10/09/921884531/trump-calls-harris-a-monster-reviving-a-pattern-of-attacking-women-of-color