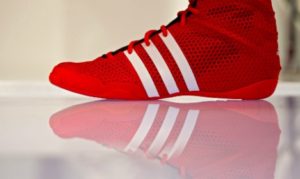 After 20 years of of ceasing production in Germany and moving to Asia, chief executive Herbert Hainer, announced on Tuesday that the production and marketing of its first series of sportshoes by robots will be in Germany .
The new "Speedfactory" prototype  will be in Ansbach in southern Germany.  Adidas is also planning to build robot-operated factories in the US, Britain or in France.
On the thrid quarter of 2016, the factory will deliver a first test series of around 500 pairs of shoes to be sold and large scale production will begin in 2017. Heiner said that the cost of the shoes produced will still be the same to those produced in Asia.
Does it pose a threat  to hundreds of people being replaced by robots?
As the firm tells it, Adidas's Speedfactory push is not about replacing people so much as it is about,  speed and to respond to customer demand in different markets more quickly.  According to Katja Schreiber, Adidas Group's senior director of corporate communications,   there will be highly skilled people involved in operating these facilities and the move will also provide jobs in the countries where the Speedfactories are located.
Adidas  is a German multinational corporation that designs and manufactures sports shoes, clothing and accessories headquartered in Herzogenaurach, Bavaria. It is the largest sportswear manufacturer in Europe and the second largest in the world.
AFP (source: http://fortune.com/, http://www.thelocal.de/, http://qz.com/)