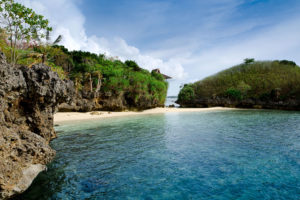 What do I know about Guimaras? First thing that comes to mind are the beautiful beaches, the boat ride and mangoes!!!!
Guimaras [ɡimaˈɾas] (Hiligaynon: Kapuoran sang Guimaras; Karay-a: Probinsiya kang Guimaras; Filipino: Lalawigan ng Guimaras) is an island province in the Philippines located in the Western Visayas region. Among the smallest provinces, its capital is Jordan. The province is situated in the Panay Gulf, between the islands of Panay and Negros. To the northwest is the province of Iloilo and to the southeast is Negros Occidental. The island is part of the Metro Iloilo-Guimaras, one of the twelve metropolitan areas of the Philippines.
The province consists primarily of Guimaras Island, and also includes Inampulugan, Guiwanon (or Guiuanon), Panobolon, Natunga, Nadulao, and many minor surrounding islands. Geologists have concluded that the island once formed one landmass with Panay.
Guimaras, formerly known as Himal-us, was a sub-province of Iloilo until it was made an independent province on May 22, 1992. (https://en.wikipedia.org/wiki/Guimaras)
The Manggahan Festival
Guimaras , home to the sweetest mangoes in the world, celebrated their 23rd Manggahan Festival from May 11 to 22, 2016 with the theme "Forward we go. Together we grow. Padayon Guimaras."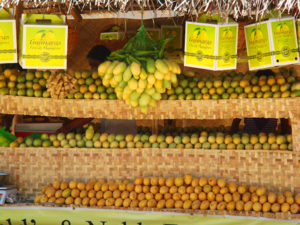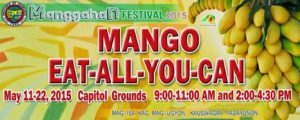 During this time of the year  Guimaras offers various activities to tourist and locals such as the cultural presentation competition which is among the most spectacular and awaited event, the Agri Trade and Tourism Fair which features the food, crafts and other products made by Guimarasnons and the the Mango Eat All You Can!!!
The Windmills
Not only does it provide a renewable energy for the Island but is now one of the top destinations for tourist. These windmills, by Trans-Asia Renewable Energy Corp. (TAREC), provides as much as 54 megawatts of electricity in 2015. There are currently 27 windmills in total together with wind turbines amounting P6.7 billion were constructed in San Lorenzo in the island Guimaras.
Now all i need to do is get up at 3am, reach the wharf by 4am, the marathon  starts at 5. Wish me luck!!!