In Dao, Balud, Masbate, an atmospheric optical phenomenon called "light pillars" was witnessed by a local
last Friday, June 19, around 8pm.
 Jeromie Cagayan said, he took the photo using Canon EOS Kiss X4, in an interview with Kevin Alabaso, ABS-CBN News.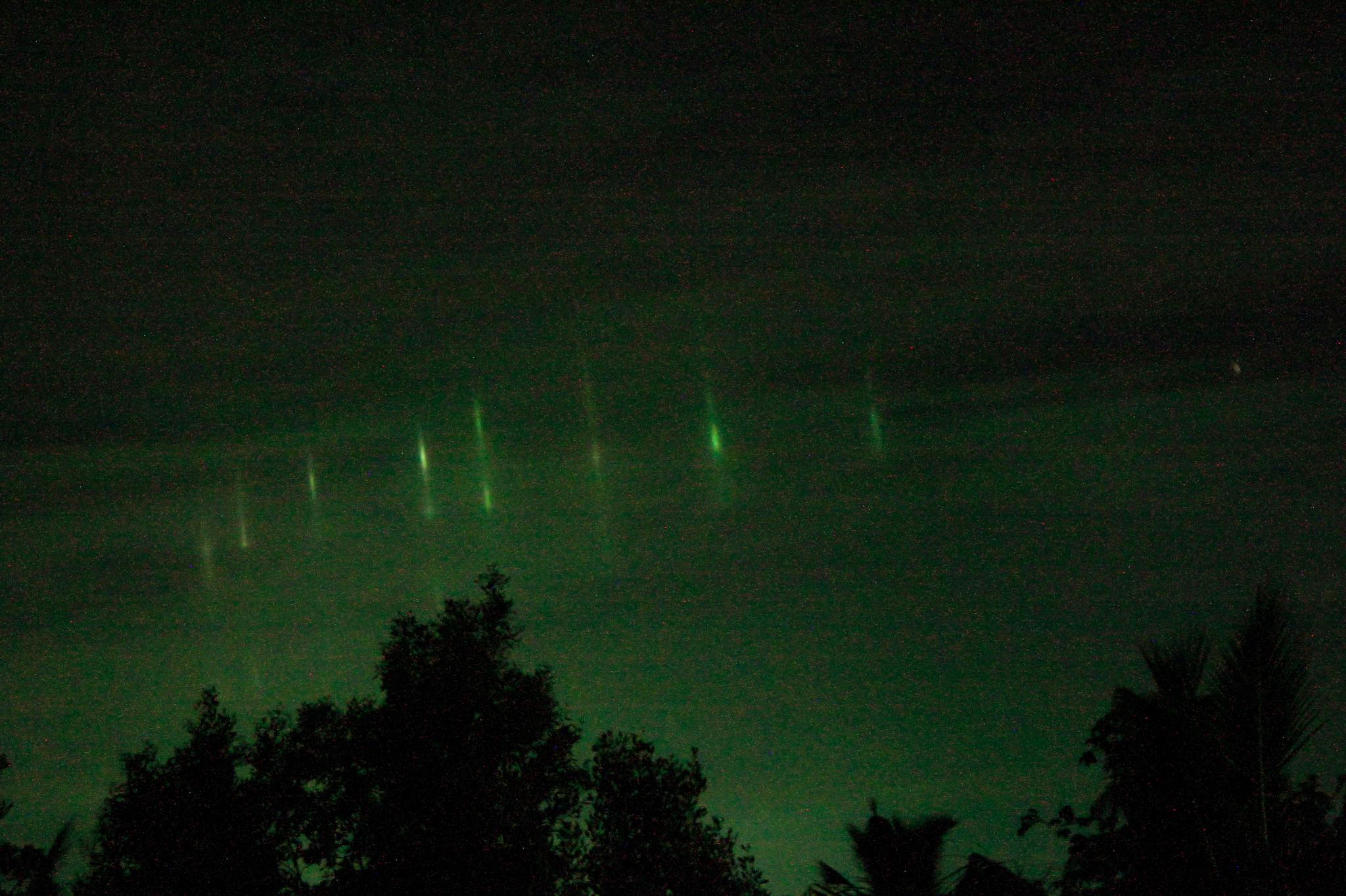 According to AccuWeather, light pillars are an optical phenomenon caused when light is refracted by ice crystals. These lights tend to take on the color of the light source.

For ice crystals to form, the conditions need to be extremely calm and cold, without wind. For the light pillars to show, the ice crystals need to be near the ground.