POKEMON GO!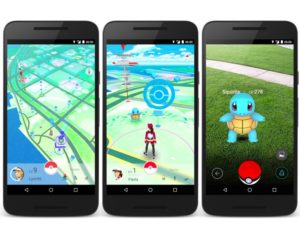 Five years ago, Niantic set out on a path to change the way people interact with the world around them by creating the world's first "real world gaming" platform. By exploiting the capabilities of smartphones and location technology and through building a unique massively scalable server and global location dataset, we have helped users all around the world have fun, socialize, and get more fit as they play and explore. Ingress, our first "real world" game, has given millions of players an entirely new way to see the world around them. – John Hanke and the Niantic team
If you haven't heard of this game, you must be living in a cave. Pokémon Go is the latest augmented reality 3D game trending worldwide. Players are able to start exploring their very own neighborhood and cities to capture Pokémon using the Pokémon GO app.
The app is now officially available on both the App Store and on Google Play Store Australia, New Zealand and the United States. It will be available in other countries worldwide in the coming days.