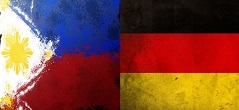 Filipinos in Germany is all about connecting people, where users are able to participate by sharing and creating their interest through this website.
The history of Filipinos in Germany goes back to the 19th century where our national hero Jose Rizal lived in Berlin for some time and finished writing his book Noli Me Tangere and published it. And his legacy will live on, through us, a generation who were born and raised, who lived, migrated, worked, visited,  studied, and are still dreaming of a better life in Germany.
Join us in discovering the world,  stay connected.
Kultura/Kultur: features people, places and higlights events that made an impact to the community or the world.
Buhay Blogger: Is a lifestyle/travel blog  by Ma. Josephine Aguirre-Renker about her  adventures/mis-adventures and other life experiences in the Philippines.
Organic World:  A Series of different stories from different Online writers are compiled under this category.
Red Room: This is an open category.
COMMENT DISCLAIMER: Reader comments posted on this Web site are not in any way endorsed by filipinos-in-germany.de. Comments are views by of filipinos-in-germany.de readers who exercise their right to free expression and they do not necessarily represent or reflect the position or viewpoint of filipinos-in-germany.de. While reserving this publication's right to delete comments that are deemed offensive, indecent or inconsistent with filipinos-in-germany.de editorial standards, filipinos-in-germany.de may not be held liable for any false information posted by readers in the comments section.