MedPayRx Team joins EXECinsurtech 2018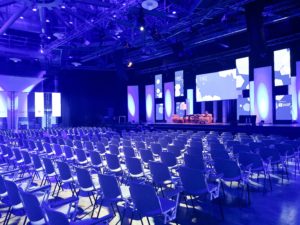 Headed by Margaret Arnold, Founder and CEO of MedPayRx followed by Martin Weller, Co-Founder and CFO and Ma. Josephine Renker, CIO, the team attended the most anticipated Europes Prime Insurance Technology and Innovation event EXECinsurtech, in Tranzbrunnen, Cologne, Germany, Noveber 21-22, 2018.

It was an opportunity for MedPayRx to introduce the company through the Pitch Introduction SEED stage to more than 500 curated attendees, from the Senior Executives, core insurance and reinsurance firms, brokers, MGAs as well as industry-related service providers, more than 30 start ups, from the Insurtechs and other fields such as AI, Blockchain, IoT, RegTech, Health and Biotech who are impacting the insurance industry of the future, more than 40 top speakers and Investors, VCs, business angels, accelerators, and incubators who are investing into the future shapers of the industry.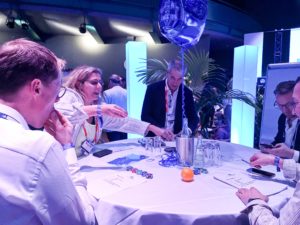 The event was divided into FIVE FORMAT TRACKS, to make sure that all attendees will be Inspired, Explore, Learn, Exchange and Connect. Inspire, in the main stage area particpants are able to listen to speakers who are leading innovators of the industry with their valuable keynotes, chats, and panels. Explore, surrounding the main hall area are the start ups from the Insurtechs and other fields such as AI, Blockchain, IoT, RegTech, Health and Biotech which everyone can meet and know first hand what their work is about. Learn, there are various Workshops & Masterclasses to choose from, and learn from the leading experts. Exchange, an opportunity to discuss and debate with speakers and experts and create or innovate ideas. Connect, everyone is given a time to network with Investors and Leaders to enable meaningful connections and a promising business opportunity.
It was a very educational and fun event. Execinsurtech was able to achieve a way for start ups to gain exposure, gather new leads for partners and clients and connect with the movers and shakers of the international Insurtech community and focus on the technological innovation in the insurance industry.
The event was organized by PIRATE.global, the same team that organized PIRATE Summit, Startup SAFARI and EXEC. Presented by InsurLab Germany, the largest networking platform in Germany connecting insurance companies, corporations, and Start-ups and with the City of Cologne as the community partner.  https://medpayrx.de/