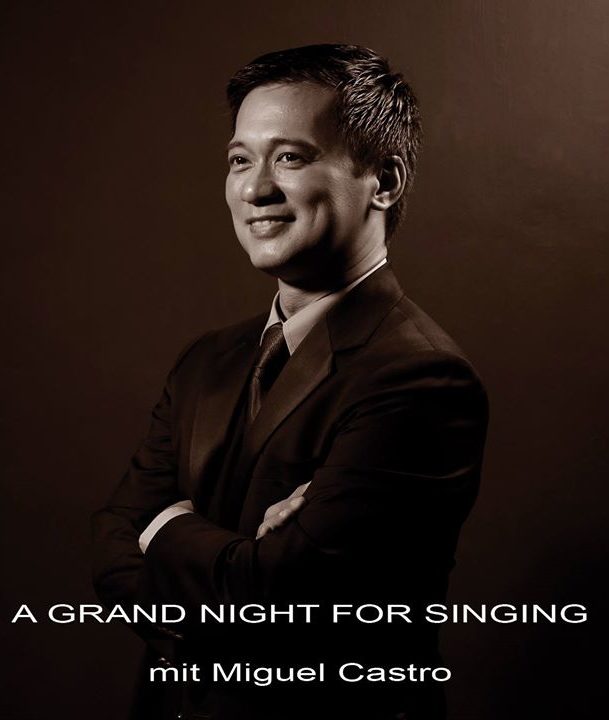 A Grand Night for Singing mit Miguel Castro at the Schumann House, Zwickau, Germany
Listen to traditional Filipino Music on January 4, 2017, 12 noon at the Schuman House, Zwickau, Germany with Filipino Tenor Miguel Castro.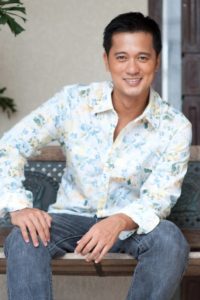 Miguel Castro started his career as a stage actor with one of the oldest theater companies in Manila, Philippines, Gantimpala Theater Foundation. After doing non-musical plays for almost 15 years, he was offered a managerial service in mainstream show business, which lead him to try out singing in 2005. He was invited to auditioned for an original musical called "SAINT LOUIS LOVES DEM FILIPINOS", and got the lead role. Since then he put his acting career on hold for he fell in love with singing. He has always known that he can sing, or carry a tune, but has never explored it as a professional. Right after the first major musical he had done, he was again invited to auditioned for "AAWITAN KITA LIVE", a famous television show icon, promoting traditional Filipino classical and contemporary songs, but this time being performed live monthly. He was then asked to stay as a regular singer. The show still runs up to this day. Having no proper training, he sought the help of friends in the classical world for classical voice training. He has always felt he was inclined to classical and pop classical genre. He found and stayed as a student with his voice teacher, Pablo Molina. Since then he joined other groups such as "HARANA" (Serenade) of The Philippine Opera Company, "MAHARLIKA" (Royal) of MASKARA Production, and eventually he created and founded "THE FILIPINO TENORS". Miguel continuous his career, carrying the advocacy of Armida Siguion Reyna (founder and producer of "AAWITAN KITA" Shows), to keep the Filipino Music traditions alive and passed on to generations. He is dubbed as "The King of Modern Harana" (King of Modern Serenade), and has just released a self titled album.
For more information, tickets and reservations please contact the :
Evangelisch Aufersterhungs Kirchengemeinde, Friedenstraße  83, 10249 Berlin
Tel.: 426 57 91
Fax: 42 08 76 70
gemeinedebuero@auferstehung-berlin.de
www.aufersterhungskirche-berlin.de